L-Tyrosine 500mg
Metabolic Maintenance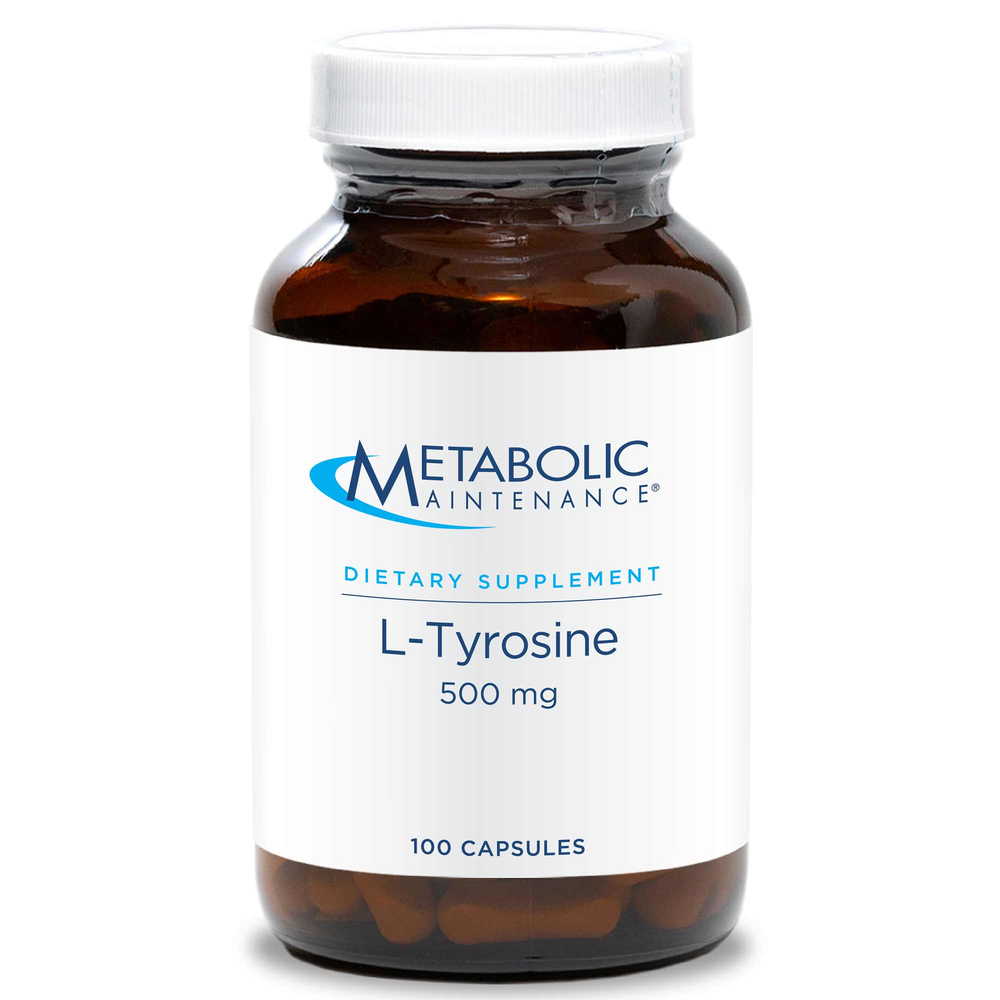 SKU: ME3-00148
L-Tyrosine 500mg
-L-Tyrosine has many and varied functions. It is needed to make epinephrine,
norepinephrine and dopamine, all of which work to regulate mood. It aids in the
production of melanin in the regulation of the adrenal, thyroid and pituitary
glands and is involved in the synthesis of enkephalins, the bodys natural
pain relievers. L-Tyrosine should not be used with MAO inhibitors or with
Levodopa (used to treat Parkinsons disease).*
One (1) capsule daily as a dietary supplement, or as directed by a Doctor. Best
taken between meals.
Serving Size: 1 Capsule
Amount Per Capsule
Vitamin B-6 ...10mg
(as Pyrixodine HCI)
L-Tyrosine ...500mg*
Other Ingredients: Vegetarian capsule, L-leucine.
Keep tightly closed in a dry place; do not expose to excessive heat.
KEEP OUT OF REACH OF CHILDREN.
CAUTION: Do not take with MAO inhibitors or tricyclic antidepressants. Pregnant
or lactating women, consult your healthcare professional before taking this
product.
No excepients, preservatives, binders, or fillers. Nothing but pure active
ingredients.
*This statement has not been evaluated by the Food and Drug Administration.
This product is not intended to diagnose, treat, cure or prevent any diseases.