L-Tyrosine 500mg
Priority One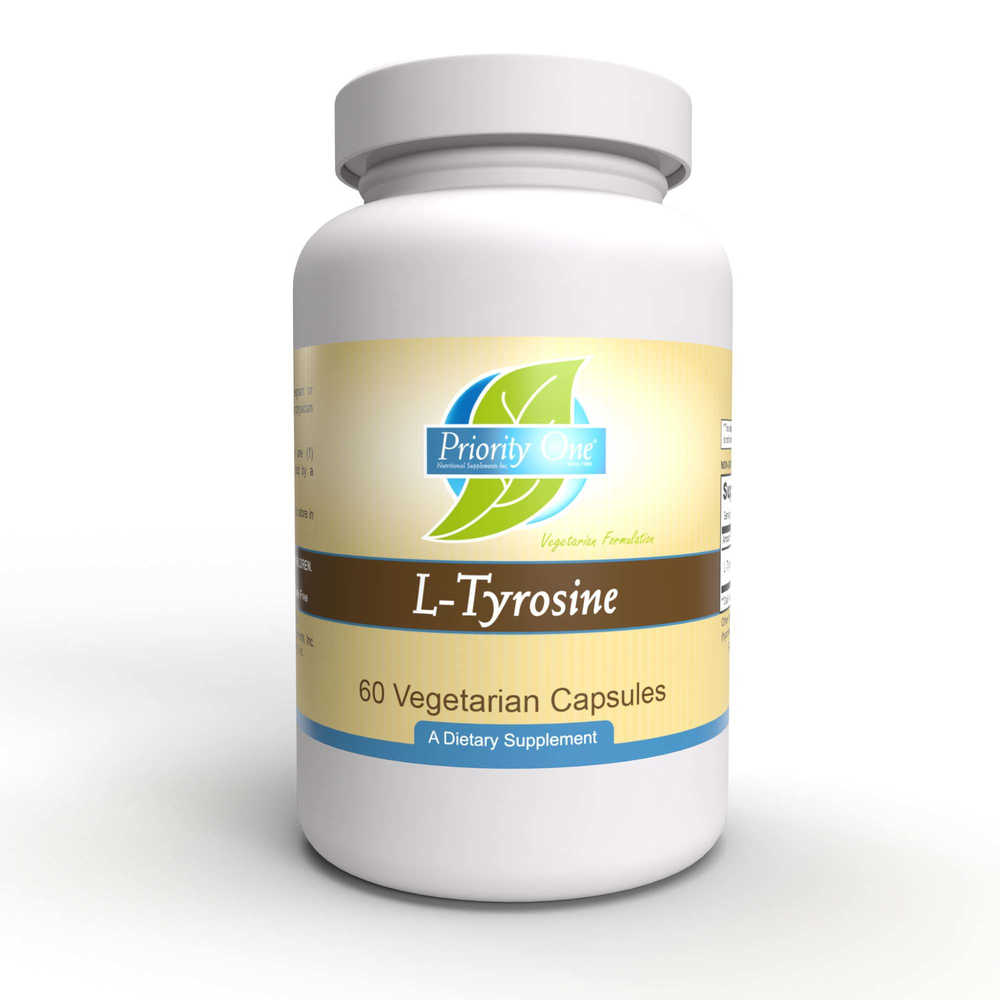 SKU: PR7-1561
NUTRITIONAL BENEFITS
A non-essential amino that the body synethesizes from phenylalanine. It is also a precursor of several neurotransmitters.
MAY BE HELPFUL FOR
Its effect on neurotransmitters which can provide nutritional support for several health conditions influenced by deficiency or imbalance of neurotransmitters.
RECOMMENDATIONS: Adults take one (1) capsule daily as a dietary supplement, or as directed by a physician.
Serving Size: One (1) Vegetarian Capsule
Amount Per Serving
L-Tyrosine ...500mg**
** No US Daily Value established.
Contains:
Rice Powder
Supplemental Facts:
This product is encapsulated in a vegetarian capsule.
Contains no preservatives.
KEEP CONTAINER TIGHTLY CLOSED. STORE IN A COOL, DRY TEMPERATURE.
KEEP OUT OF REACH OF CHILDREN.
If you are pregnant or breast feeding, consult your physician before using this product.