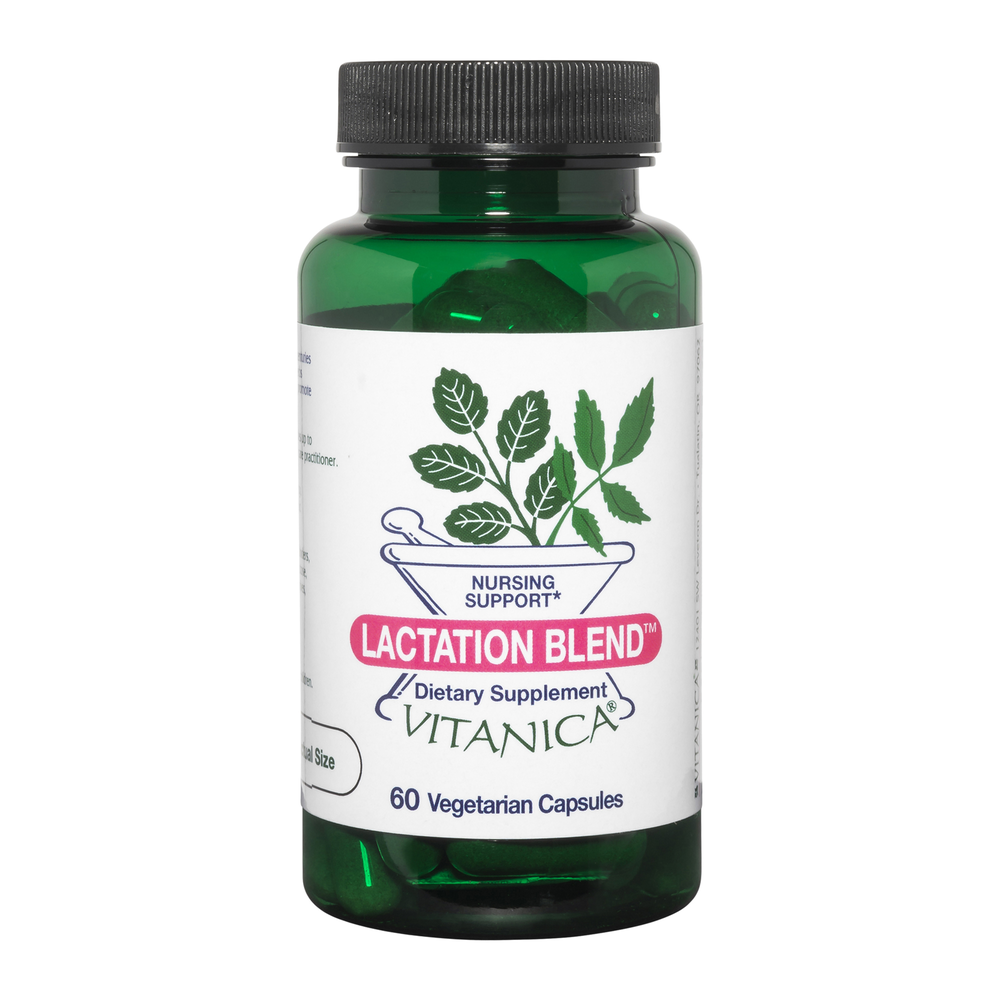 SKU: VTC-01190
Lactation Blend 60c is available by Vitanica.

New nursing mothers often have difficulty with initiating adequate milk flow or have difficulty maintaining a sufficient supply of milk. This formulation takes advantage of the decades and centuries of experience women have with galactogue herbs as well as modern clinical research in the use of natural therapies to aid in the funciton of nursing.

Nursing Support
Suitable for Vegetarians
One (1) or two (2) capsules twice daily.
Serving Size: 1 Capsule
Fennel seed ...100mg
(Foeniculum vulgare)
Nettles leaf ...70mg
(Urtica dioica)
Blessed thistle ...70mg
(Cnicus benedictus)
Vervain ...70mg
(Verbena officinalis)
Borage seed oil ...35mg
(min .8% GLA)
Borage flower and top ...70mg
(Borago officinalis)
Hops ...45mg
(Humulus lupulus)
Oat Straw ...45mg
(Avena sativa)
Raspberry leaf ...40mg
(Rubus idaeus)
Goats rue aerial parts ...40mg
(Galega officinalis)
Chaste Tree berry ...35mg
(Vitex agnus-castus)
Fenugreek seed ...25mg
(Tirgonella foenum-graecum)
Milk Thistle seed extract ...20mg
(80% Silymarin)
Contains - Vegetable cellulose and water
Does Not Contain - Preservatives, binders, artificial colorings or flavorings, sucrose, glucose, starch, lactose, salt, corn, wheat, milk derivatives
Keep in a cool, dry place out of reach of children.
Do not use if taking prescription hypoglycemic medications to lower blood sugar. Avoid use of this product during pregnancy.