Lacto-Pectin
Bio-Tech Pharmacal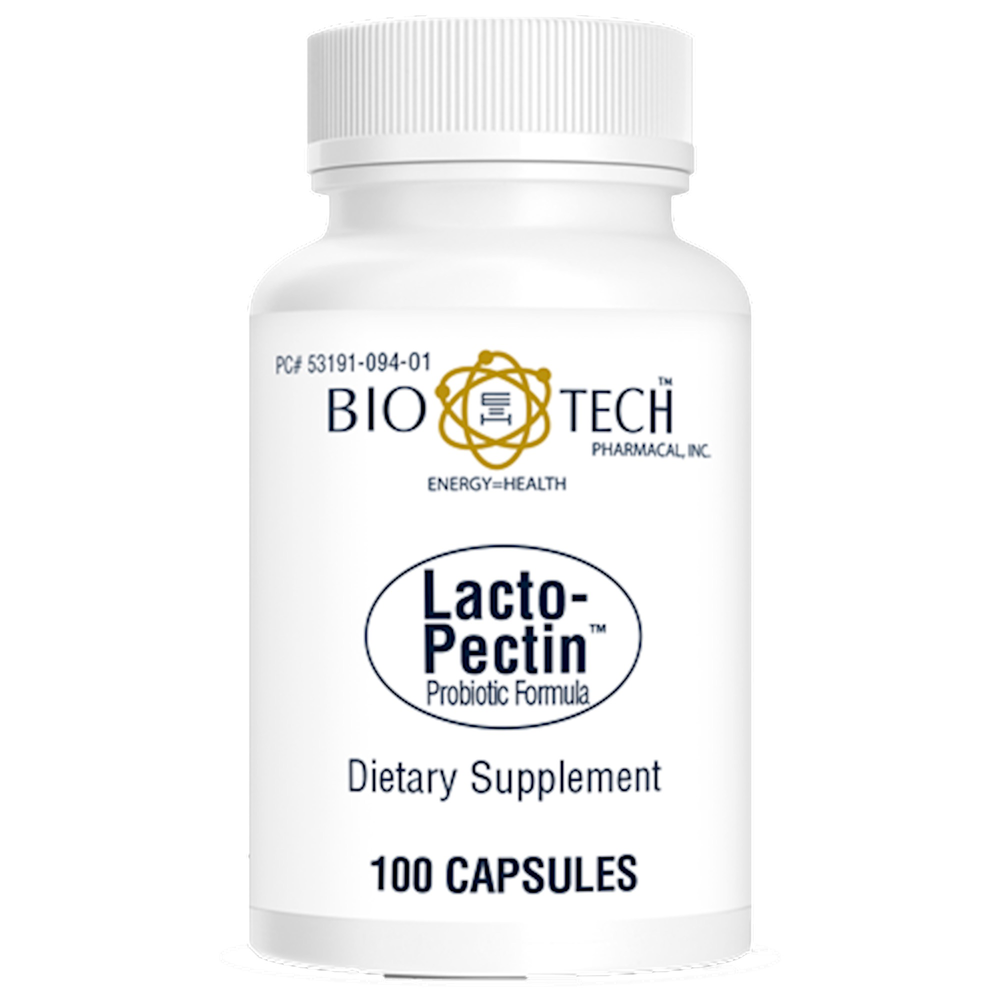 SKU: BI4-094A
The human gastrointestinal tract is home to trillions of bacterial organisms. For healthy individuals, these bacteria perform many helpful functions: digestion, vitamin and hormone production, and immune system regulation. The body's natural balance of good bacteria can be disrupted by changes in diet, travel, or stress. Lacto-Pectin is formulated to supply beneficial bacteria, known as probiotics, that can help balance and support overall digestive health.*
While many probiotic formulas contain only one strain (type) of bacteria, Lacto-Pectin includes six probiotic strains to provide maximum support.
Health Benefits
Beneficial to overall digestive and immune health*
Supports a healthy balance of good intestinal bacteria when used daily*
May help control digestive disruptions caused by diet, travel, or stress*
Formulated with six Lactobacillus and Bifidobacterium probiotic strains
Take one capsule per day or as directed by a healthcare professional.
Serving Size: One Capsule
Amount Per Serving
Proprietary Blend ... 20 billion cfu**
(from freeze-dried live organisms)
Bifidobacterium longum
Lactobacillus acidophilus
Lactobacillus rhamnosus
Bifidobacterium breve
Lactobacillus casei
Lactobacillus plantarum
Other Ingredients: Gelatin capsule (Kosher and Halal certified), microcrystalline cellulose, lemon pectin cellulose complex, silica.
This product does not contain
dairy
egg
fish
shellfish
nuts
wheat
gluten
soy
sugar
yeast
artificial preservatives
artificial colors
Keep out of reach of children. Safety sealed for your protection. Store tightly closed in a cool, dry place.
It looks like there are no similar
products available