Lava Rox - Probiotic for Oral Health (Raspberry)
AOR US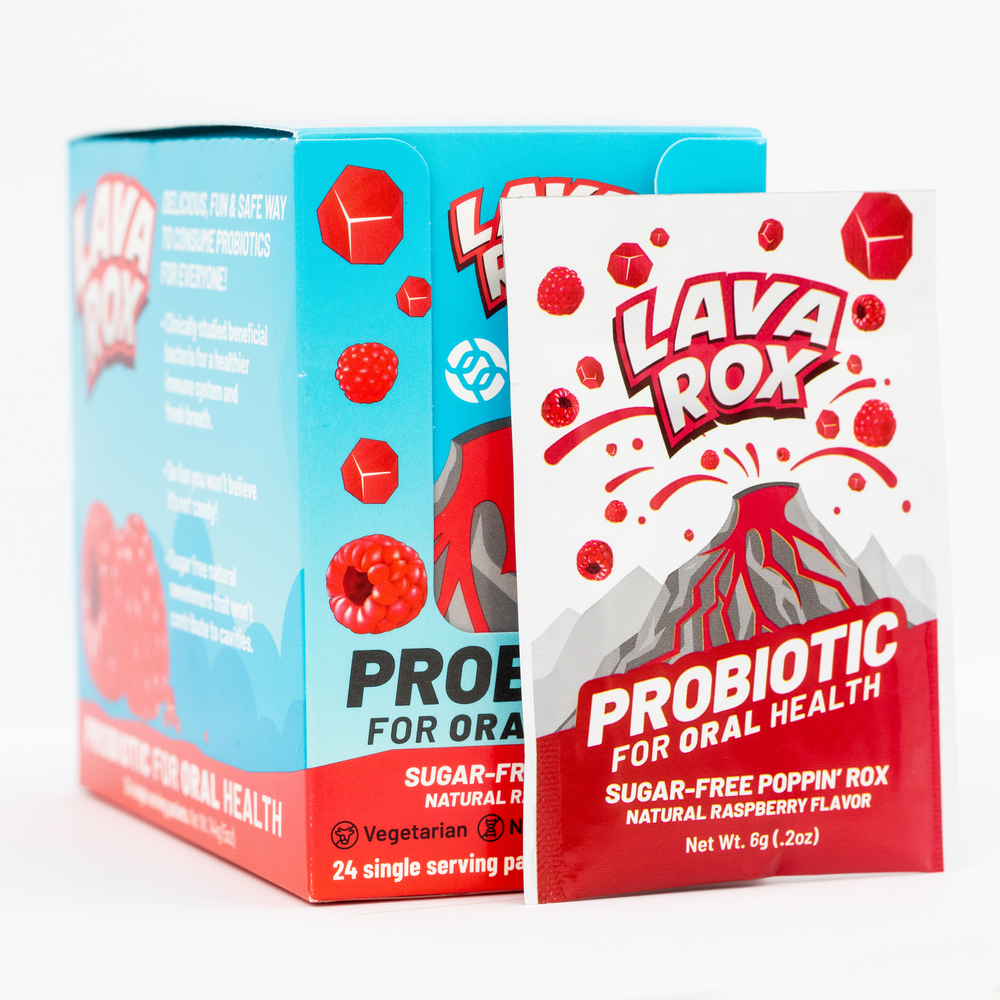 SKU: AOR845-DBAOR08801
Sugar-free, naturally-flavored probiotics to support children's oral health and immunity
For ages 9 years and above, take 1-2 sachets a day for a minimum of 10 days, or as directed by a healthcare practitioner. For children under 9, take 1 sachet per day. Dissolve the granules directly on your tongue.

Serving Size: 1 Sachet (20 mg)


Amount Per Serving
Streptococcus salvarius K12 ... 20 mg (1 billion CFU)

Other ingredients: Isomalt, carbon dioxide, xylitol, coconut oil, water, natural raspberry flavour, malic acid, ethanol, silicon dioxide, dextrose, maltodextrin, lactitol, trehalose and citric acid.
Consult your physician before use if you are pregnant, lactating, have a medical condition, or are taking any medication. Store in a cool dry place.