Lecithin 1200mg
Progressive Labs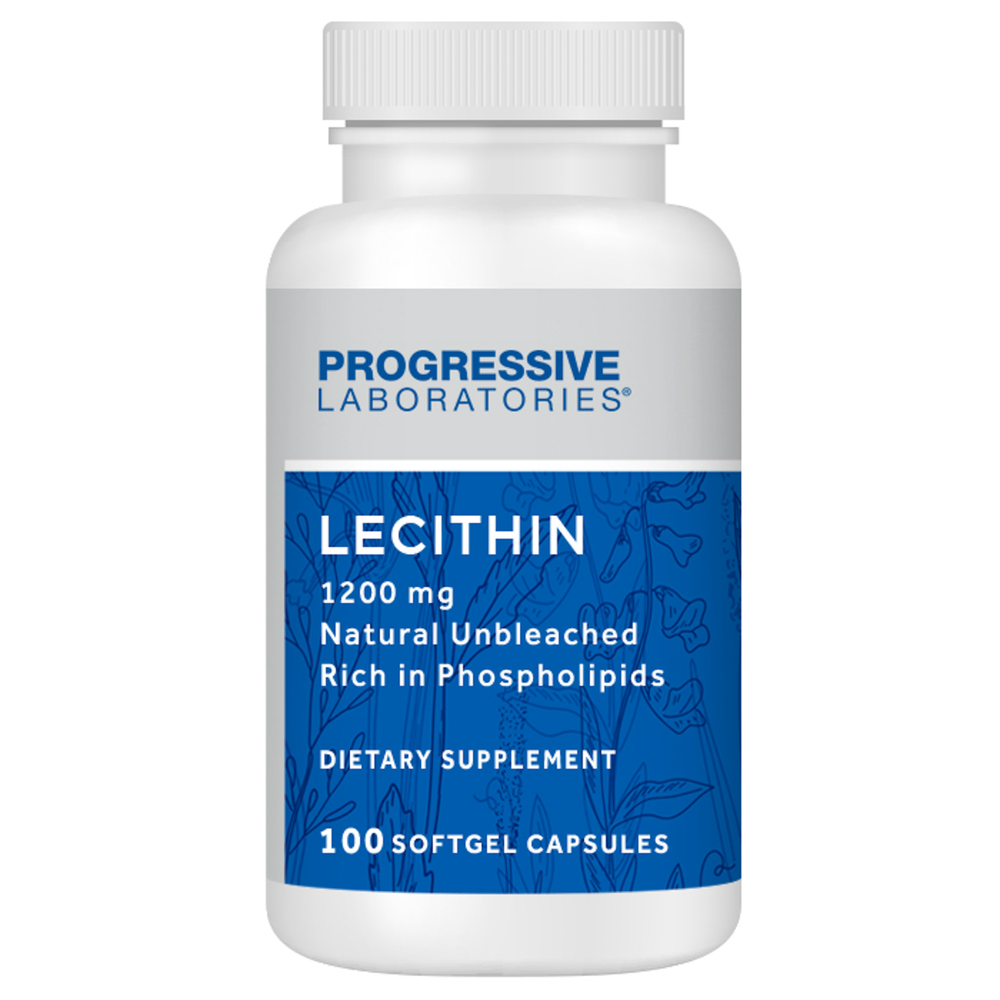 SKU: PGV-916
Lecithin 1200mg 100sg is available by Progressive Labs.
PL
Since 1972
LECITHIN
Dietary Supplement
1200 mg.
Natural Unbleached
Rich in Phospholipids
100 SOFTGEL CAPSULES
More Info:
Lecithin is a phosphatide containing the lipotropic factors choline and inositol which regulate fat metabolism in the body. Lecithin is the chief phospholipid found in bile and is important in keeping the bile in solution and not precipitated out in the form of gallstones. It may also aid in removing cholesterol from arterial walls and increase immunity against viral infections. Studies have shown Lecithin plays an important part in maintaining a healthy nervous system and s found naturally in the myelin sheath, a fatty protective covering for the nerves. It is high in phosphorus and unites with iron, iodine and calcium to give power and vigor to the brain.
DIRECTIONS:
One (1) softgel capsule three (3) times daily, or more, as directed by a doctor.
Sold only for dispensing by licensed health care professionals.
Serving Size: 1 Softgel Capsule
Amount Per Serving
Calories ...9
Calories from Fat ...9
Total Fat ...1 g / 2% DV
Soy Lecithin ...1, 200 mg +
(61% Phosphatides, 732 mg)
typically contains:
Phosphatidylcholine ...168 mg +
Phosphatidylinositol ...96 mg +
* % Daily values are based on a 2, 000 calorie diet.
+ Daily Value not established.
Other ingredients: gelatin, glycerin and purified water.