Legs On Edge
Progressive Labs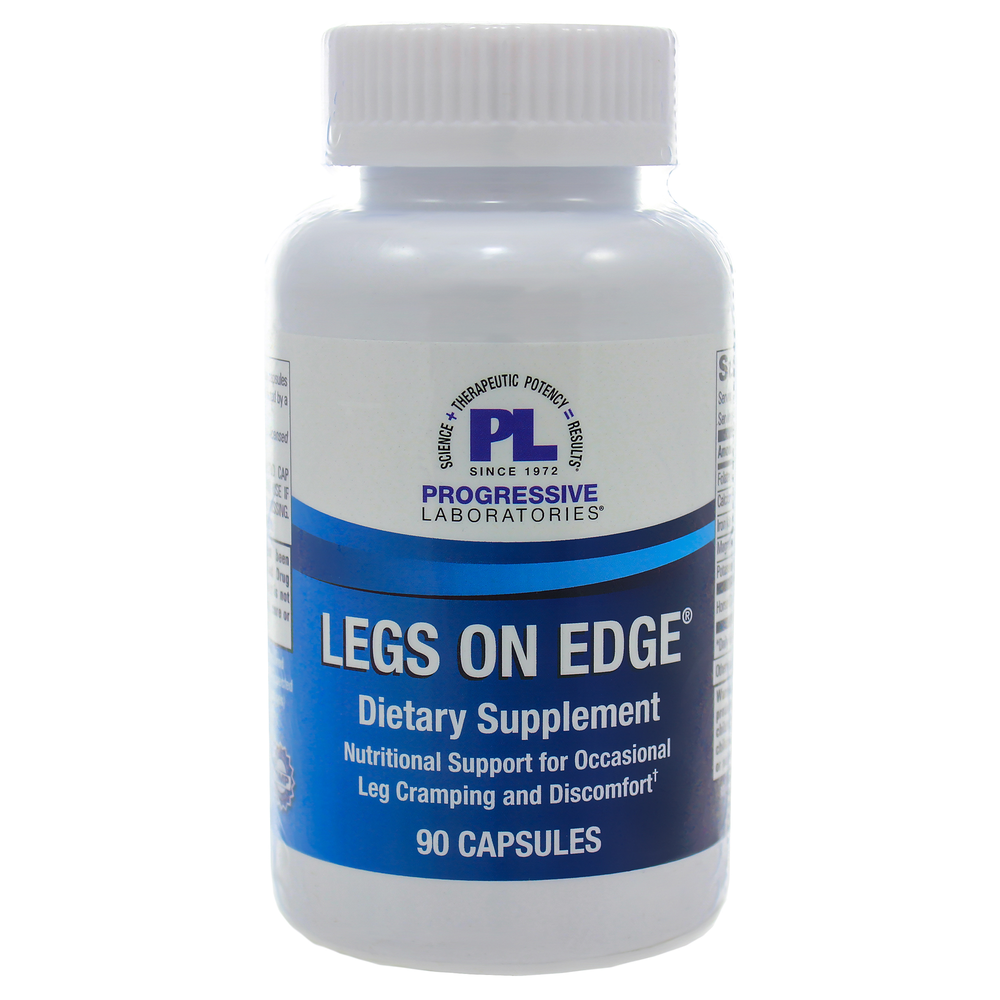 SKU: PGV-449
RLS Formula 90c is available by Progressive Labs.
Restless Leg Syndrome is a common condition which causes pain and discomfort and prevents healthy sleeping paterns. It is most common at night, but can occur at any time. You feel an urge to move your legs when sitting or lying still for a long peroid of time, often experiencing a creepy and itchy sensation.
Dietary Supplement
One (1) to three (3) capsules 1 hour before bedtime.
Folate ...800mcg
(folic acid)
Calcium ...300mg
(as calcium amino acid chelate)
Iron ...15mg
(as iron glycinate)
Magnesium ...300mg
(as magnesium amino acid chelate)
Potassium ...99mg
(as potassium citrate)
Horse Chestnut Seed Extract ...400mg
(20% Escin Content)
Contains - Gelatin, Magnesium Stearate (Vegetable Source)
Keep out of reach of children.
Accidental overdose of iron-containing products is a leading cause of fatal poisoning in children under 6. In case of accidental overdose call a doctor or poison control center immediately.
It looks like there are no similar
products available