HerbaLozenge® Lemon Zinc
Zand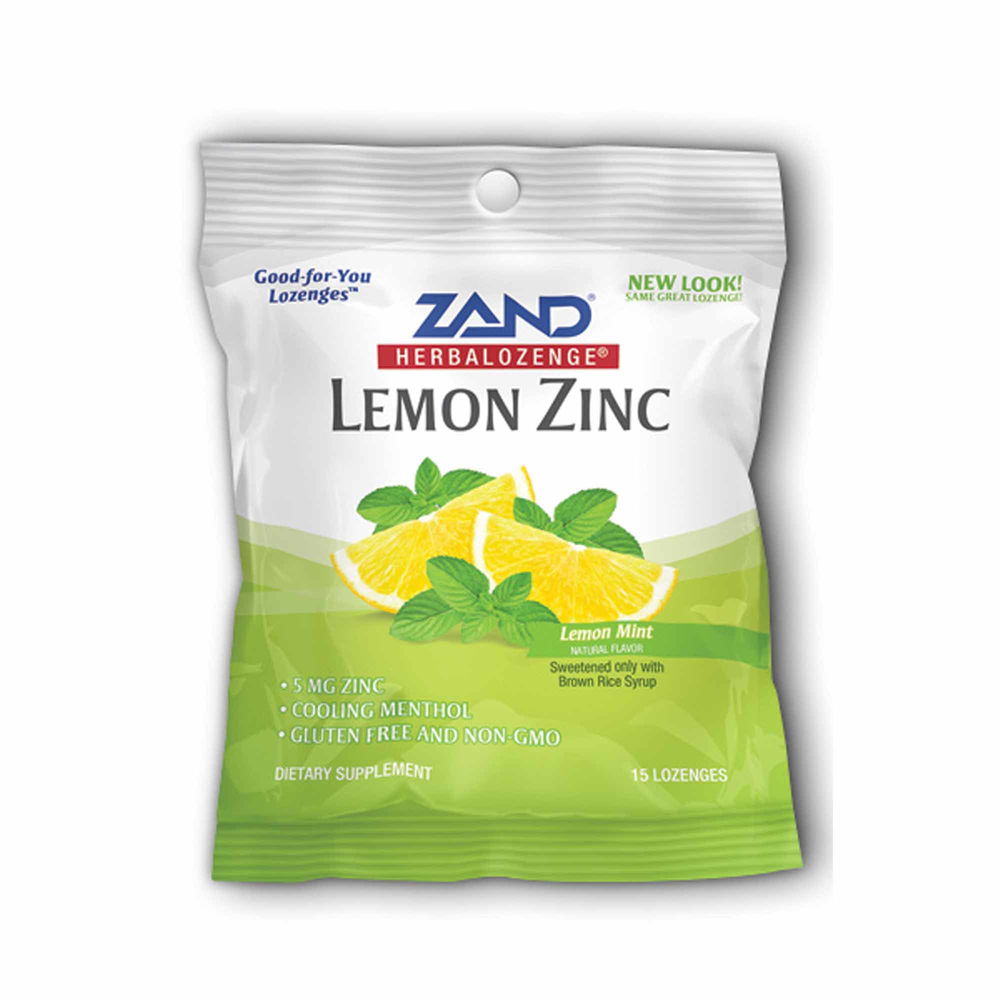 SKU: Z0023
ZAND® Herbalozenge prodcuts combine a soothing blend of herbal extracts with pur brown rice syrup to make great tasting lozenges that are free of corn syrup, sucrose, and cane sugar. Our naturally delicious lozenges are free from artificial colors, sweetners and flavors. Each great tastinglozenge is formulated with a proprietary herbal blend and accompanied by Vitamin C, Zinc or Menthol to provide nutritive support for healthy immune function. The Good-for-You Lozenge is ideal for throat soothing all year round.
Use only as directed. Use 1 lozenge every 1 to 2 hours. Repeat as needed. Allow lozenge to slowly dissolve in the mouth. Do not use more then 6 lozenges in 1 Day. Store in a cool dry place.

Serving Size: 1 Lozenge (3.8 g)

Amount Per Serving
Calories ... 15
Total Carbohydrate ... 4 g
Sugars ... 1 g
Vitamin C ... 60mg
(as Ascorbic Acid)
Proprietary Blend ... 3.8 g *
Brown Rice Syrup, Natural Lemon Oil and Menthol in an herbal base of Eucalyptus Leaf, Hyssop Herb, Sage Leaf, Thyme Leaf, Mullein Leaf, Peppermint leaf, Licorice Root, Horehound Herb and Slippery Elm Bark.

Other Ingredients: None.
Do not use if you if bag has been opened or printed lozenge wrapper is missing. Keep out of reach of children. Keep your licensed health care practitioner informed when using this product.