Li Dan Support
Kan Herb Company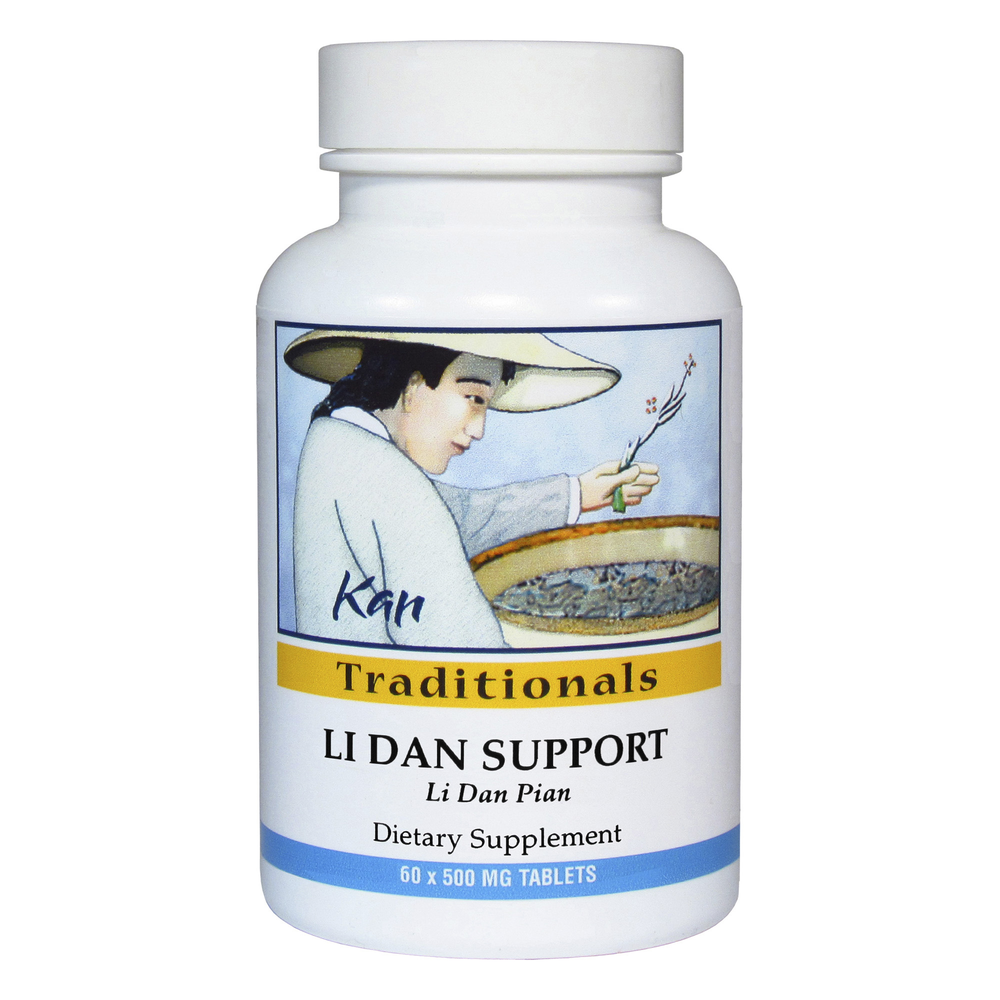 SKU: KA3T-LDS60
Pattern Identification:
Liver/Gallbladder Damp Heat or Fire patterns, Shao Yang/Triple Burner/Gallbladder disorders

Chinese Action:
Clears Damp Heat from the Liver and Gallbladder, and harmonizes Shao Yang (Triple Burner/Gallbladder)

Pulse:
Rapid, wiry, and slippery

Tongue:
Red with a greasy, yellow coating

Indications (Symptoms):
-Eases occasional inflammation of the bile ducts
-Damp Heat jaundice
-Helps relieve occasional costal pain, abdominal pain
-Promotes healthy gallbladder function
-Assists in breaking down occasional calcium deposits
Take 1-2 tablets, 2-3 times daily
Pinyin Name
-Common Name

Huang qin
-Chinese skullcap root
Mu xiang
-Vladimiria root
Jin qian cao
-Lysimachia herb
Jin yin hua
-Honeysuckle flower
Chai hu
-Bupleurum root
Da qing ye
-Isatis leaf
Yin chen hao
-Capillaris herb
Sheng da huang
-Chinese rhubarb rhizome

50mg excipients and binders: silicon dioxide
(glidant/dehydrant), stearic acid
(lubricant/binder), microcellulose (coating).
Use only under the direct supervision of a qualified health care practitioner, seek their advice if pregnant or nursing. Keep out of reach of children. Keep tightly capped and out of direct sunlight. Store at room temperature.