Li-Zyme™ (Lithium)
Biotics Research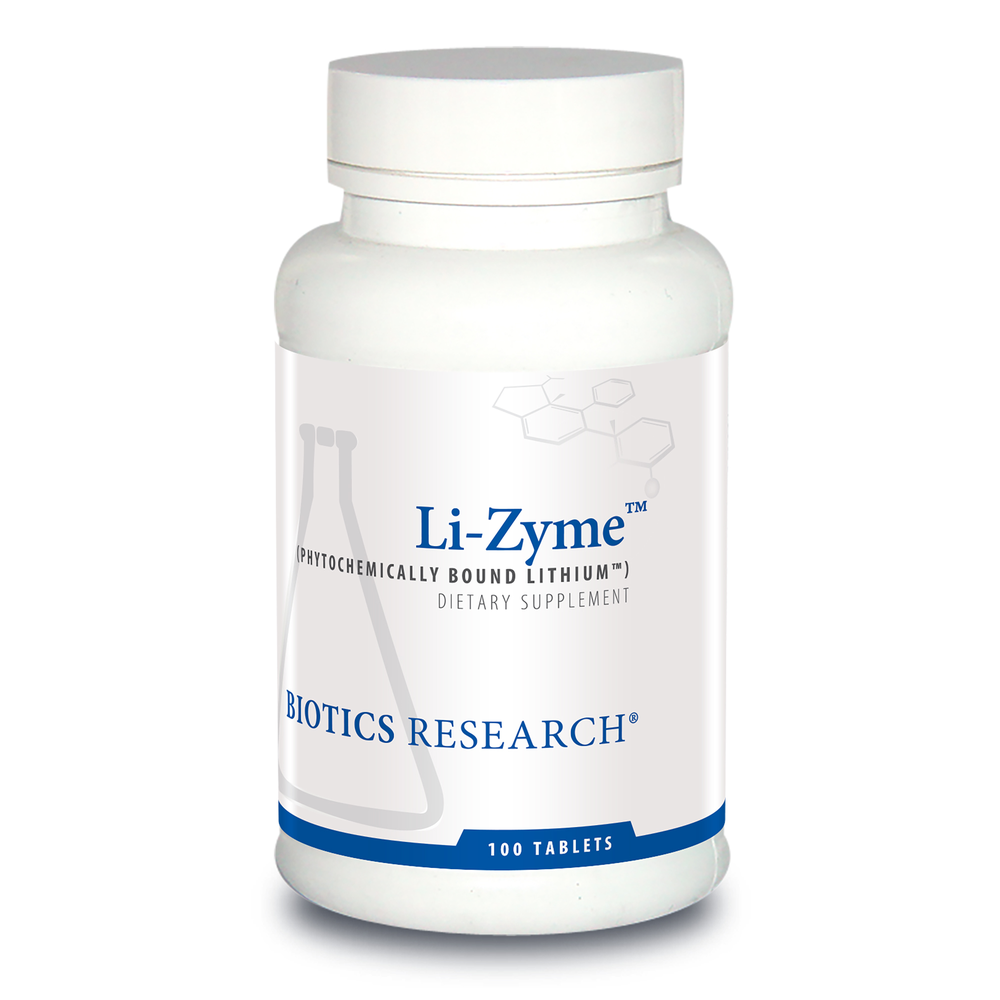 SKU: BRC-1706
Li-Zyme™ supplies lithium as a whole food, phytochemically bound vegetable culture.* Typical dietary intakes of lithium range from 200 to 600 mcg per day, however certain population groups consume levels that are significantly higher. While not considered an essential trace mineral, animal studies have documented detrimental effects of lithium deficiency. Li-Zyme supplies 1/3 the amount of lithium (50mcg) as does the product Li-Zyme Forte.
One (1) to three (3) tablets each day as a dietary supplement or as otherwise directed by a healthcare professional.



Serving Size: 1 Tablet

Amount Per Serving
Lithium ... 50mcg
(from vegetable culture †)

Other Ingredients: Cellulose, stearic acid (vegetable source), food glaze and magnesium stearate (vegetable source).

Does not contain gluten, dairy, or GMOs

† Specially grown, biologically active vegetable culture containing Phytochemically Bound Lithium™ and other phytochemicals including polyphenolic compounds with SOD and catalase, dehydrated at low temperature to preserve associated enzyme factors.
Keep out of reach of children.

Store in a cool, dry area.

Sealed with an imprinted safety seal for your protection.