Libido Pro Female A Botanical Boost
Allergy Research Group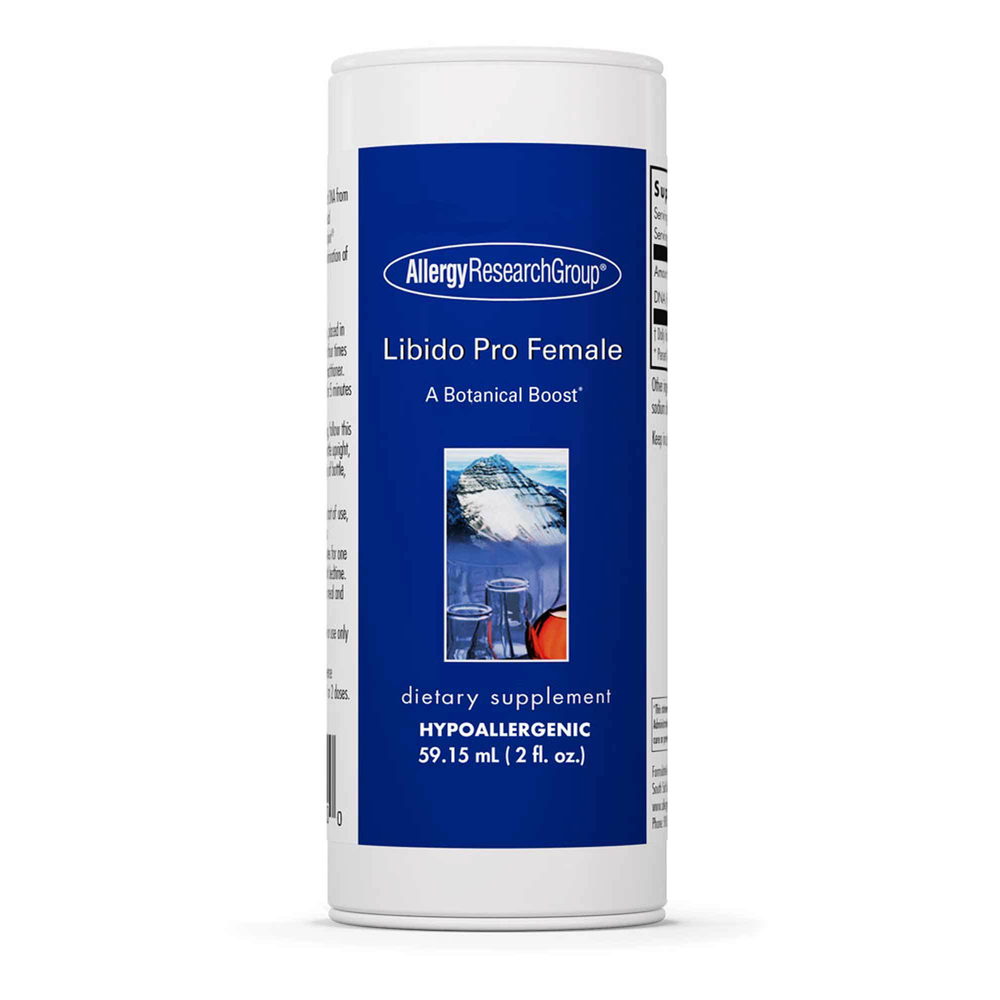 SKU: ARG-78210
An herbal combination for women to support and enhance healthy sexual function.*
Includes maca, damiana, puncture vine, shatavari, ocotillo, and ginger.
HYPOALLERGENIC


Suggested Use:
As a dietary supplement, 1 dropperful one to three times daily with or without meals, or as directed by a healthcare practitioner. Shake well before use.
Serving Size: 1 Dropperful (1mL)
Amount Per Serving
Proprietary blend … 147mg†
Lepidium meyenii (Maca) (root), Turnera diffusa (Damiana) (aerial), Tribulus terrestris (Puncture Vine) (fruit), Asparagus racemosus (Shatavari) (rhizome), Fouquieria splendens (Ocotillo) bark, Zingiber officinalis (Ginger) (rhizome)
Other Ingredients: Organic vegetable glycerin, organic cane ethanol, distilled water.


Corn Free, Gluten Free, Soy Free, Dairy Free, Nut Free, Vegan Friendly, Fish Free, Shellfish.

Warning: Seek expert medical advice before taking during pregnancy.
Keep in a cool, dry place, tightly capped.