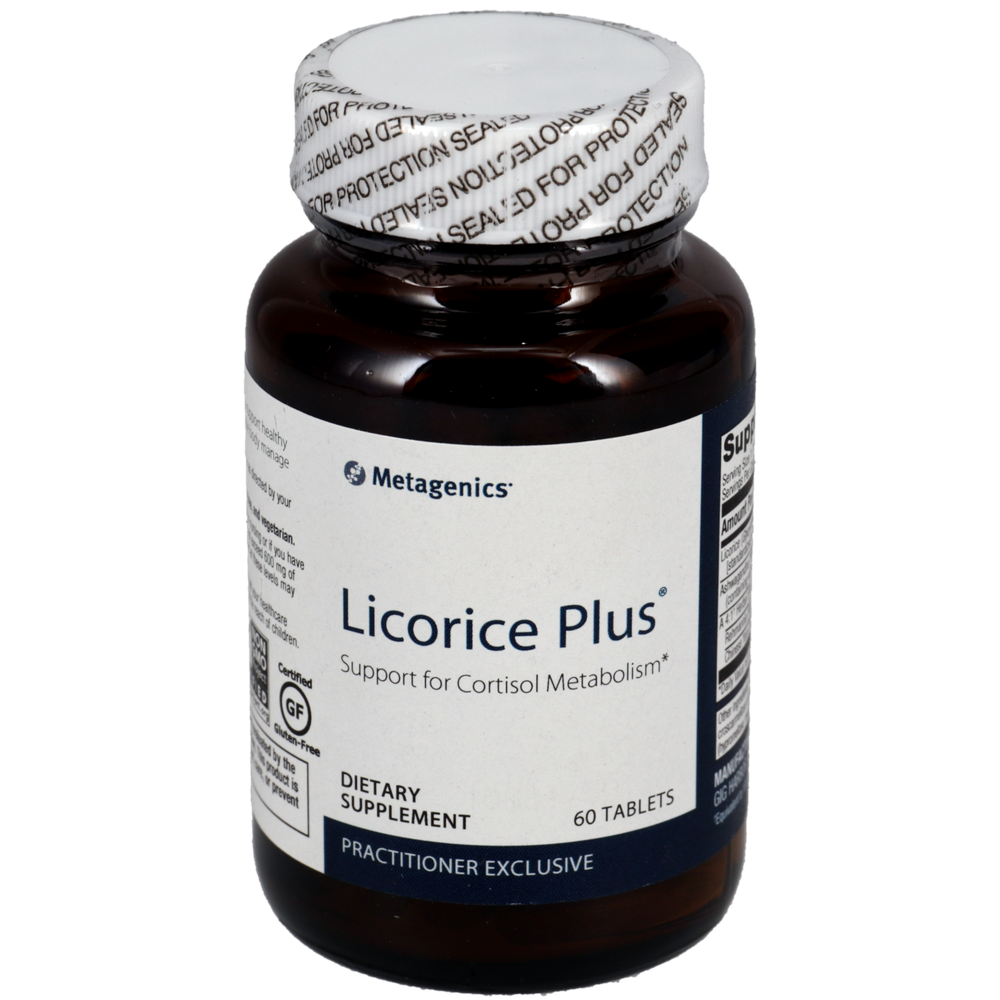 SKU: MET-LC001
Licorice Plus® is designed to support healthy cortisol metabolism to help the body manage stress more effectively.*
Suggested Use:
Take one tablet daily or as directed by your healthcare practitioner.
Serving Size: 1 Tablet
Amount Per Serving
Licorice (Glycyrrhiza glabra) Root Extract ... 300 mg*
[standardized to 25% (75 mg) glycyrrhizic acid]
Ashwagandha (Withania somnifera) Root ... 50 mg*
15:1 Extract (containing withanolides)
A 4:1† Herbal Extract Blend ... 250 mg*
Rehmannia (Rehmannia glutinosa Root)
Chinese Yam (Dioscorea oppositifolia) Root

Other Ingredients: Microcrystalline cellulose, dicalcium phosphate, croscarmellose sodium, stearic acid (vegetable), silica, and coating (hypromellose, medium-chain triglycerides, and hydroxypropylcellulose).
This product is non-GMO, gluten-free, and vegetarian.
*Daily Value not established.
†Equivalent to 1000 mg raw, dried, unprocessed herbs.
Warnings: Do not use if pregnant or nursing or if you have heart disease or hypertension. Do not exceed 600 mg of glycyrrhizic acid daily. Extended use at these levels may elevate blood pressure.
Caution: If taking medication, consult your healthcare practitioner before use. Keep out of the reach of children.
Storage: Keep tightly closed in a cool, dry place.