Limbic Balance Evening
Pacific Biologic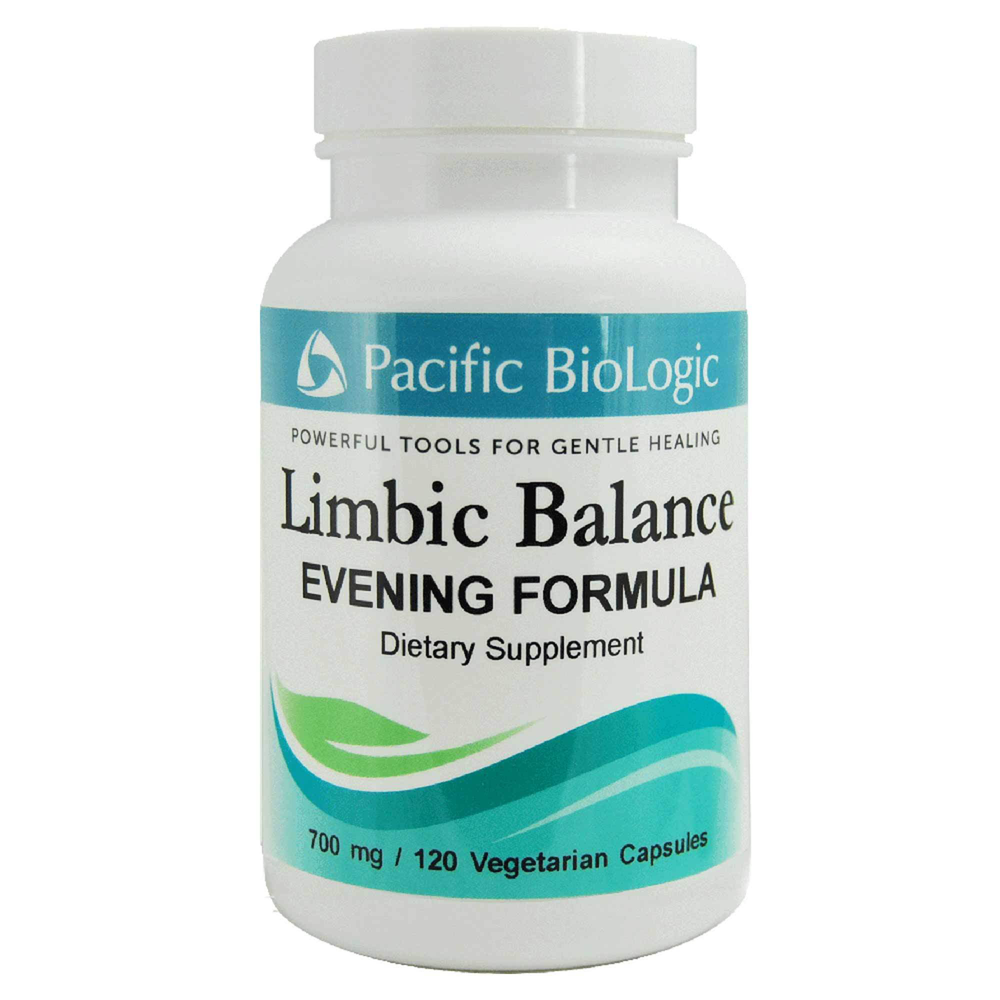 SKU: PAC-40190
Limbic Balance Evening 120c is available by Pacific Biologic.
Pacific BioLogic
Limbic Balance
EVENING FORMULA
Dietary Supplement
Crafted using traditional methods
120 VEGETABLE CAPSULES
100% GLUTEN-FREE
ALL NATURAL
SUGGESTED DOSAGE: This is an essential companion to the Limbic Balance Morning Formula. Take 1-8 capsules in the evening before retiring. For best results, take on an empty stomach 30-60 minutes before a high carbohydrate snack.
NOTE: Actual dosage may vary as suggested by your healthcare provider.
Serving size: 1 capsule

Amount per capsule 700 mg % DV
Vitamin A (palmitate) 518 IU 11%
Vitamin C (ascorbic acid) 132 mg 220%
Vitamin D3 (cholecalciferol) 83 IU 21%
Thiamin (vitamin B1) 12 mg 800%
Riboflavin (vitamin B2) 12 mg 706%
Niacin (vitamin B3) 12 mg 100%
Vitamin B6 (pyridoxine hcl) 25 mg 1250%
Vitamin B12 (cyanocobalamin) 40 mcg 666%
Magnesium (oxide) 40 mg 10%
Zinc (oxide) 6 mg 40%
Chromium 25 mcg 21%
Proprietary Blend 406 mg
l-Glutamine *
Niacinamide *
Hops flower extract *
Passion flower extract *
Chamomile flower extract *
5-Hydroxytryptophan *
BioPerine *
Ginger extract *
Melatonin *
CAUTION: Consult your healthcare provider if you are pregnant or nursing; have chronic liver disease or asthma.