Alpha Lipoic Acid 100mg
Metabolic Maintenance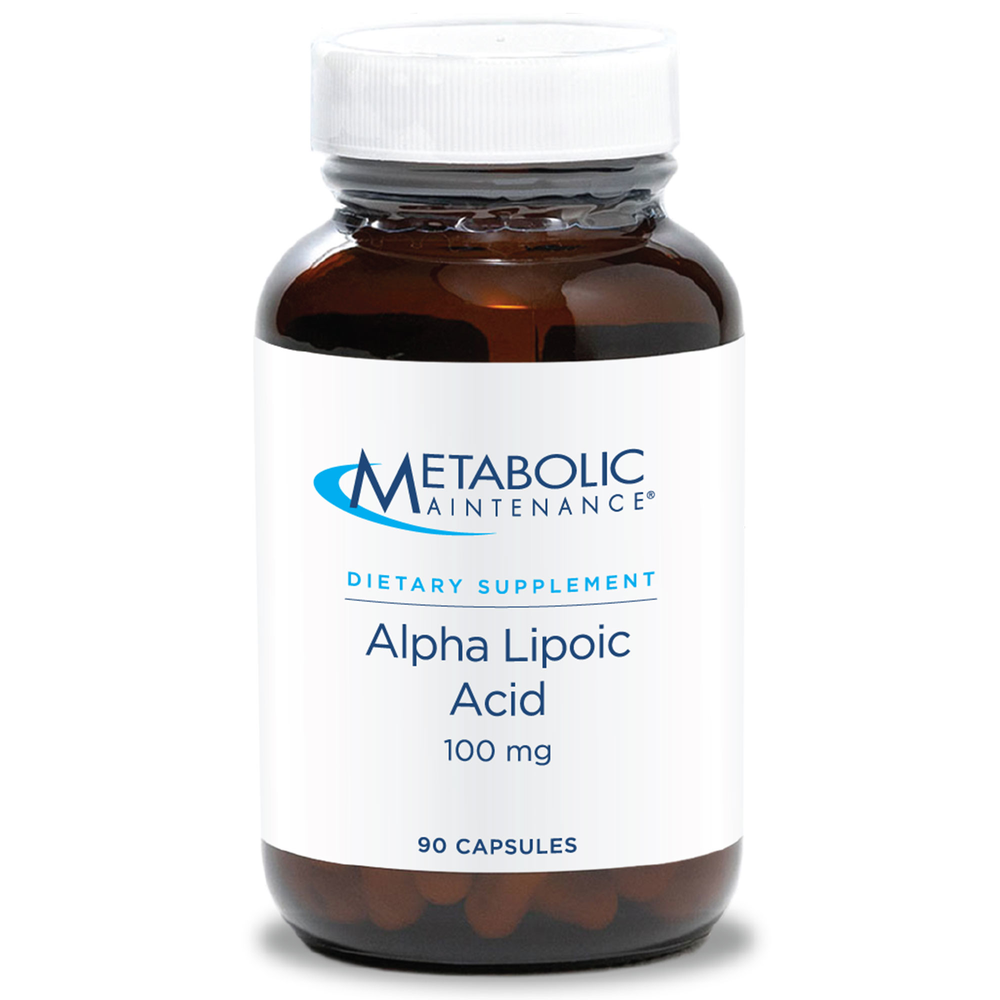 SKU: ME3-00218
Alpha Lipoic Acid 100mg
-Alpha Lipoic Acid (ALA) is a fat-soluble and water-soluble antioxidant. In
cells, the reduced form can regenerate antioxidants such as glutathione,
vitamin C and vitamin E.
One to three (1-3) capsules daily with meals as a dietary supplement, or as
directed by a Doctor.
Serving Size: 1 capsule
Amount Per Capsule
Vitamin C ...375mg
(as Ascorbic Acid)
Alpha Lipoic Acid ...100mg*
(Thioctic Acid)
Other Ingredients: Vegetarian capsule, L-leucine.
No excepients, preservatives, binders, or fillers. Nothing but pure active
ingredients.

Keep tightly closed in a dry place; do not expose to excessive heat.
KEEP OUT OF REACH OF CHILDREN.
Diabetics, use only under a physicians supervision.
Pregnant or lactating women, consult your healthcare professional before
taking this product.
*This statement has not been evaluated by the Food and Drug Administration.
This product is not intended to diagnose, treat, cure or prevent any
diseases.