LipoPhos® EDTA
Allergy Research Group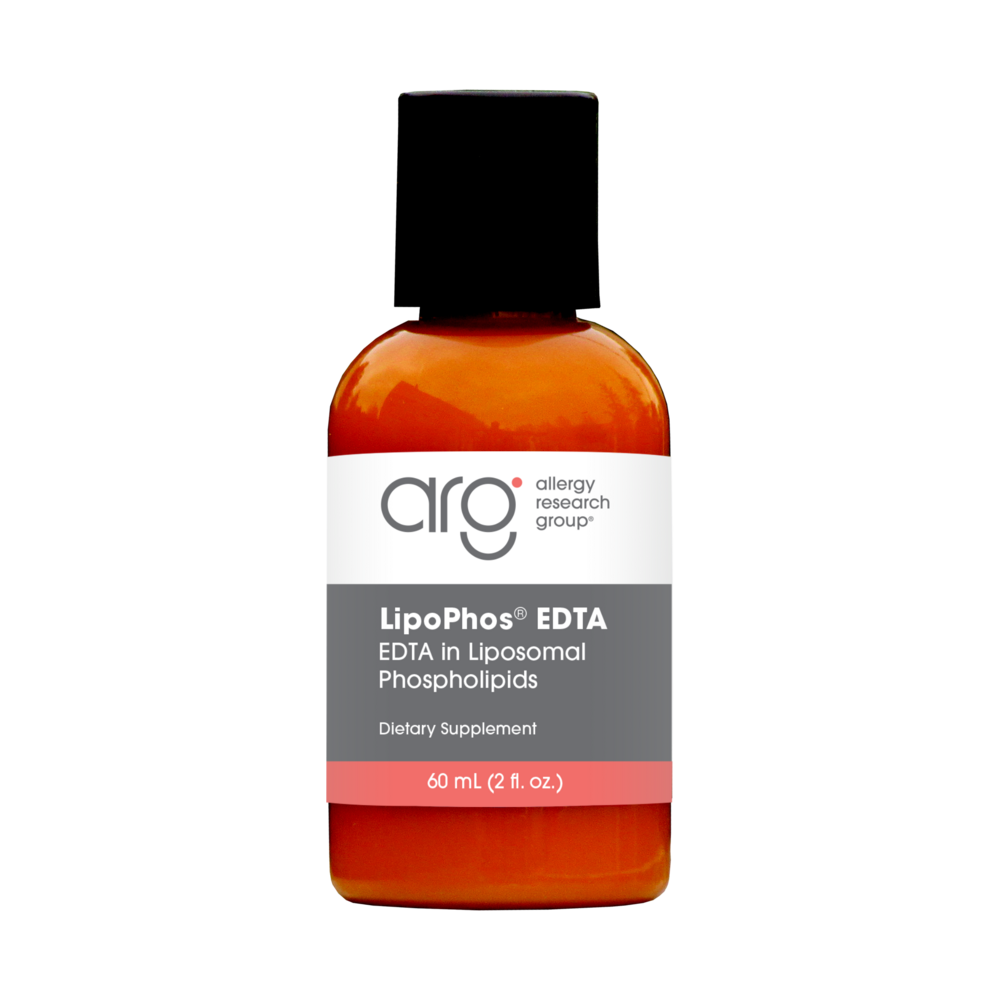 SKU: ARG-75120
LipoPhos® EDTA contains Liposomal Phospholipids (LPL), with sodium EDTA (ethylenediamine tetraacetic acid), and other ingredients.* Note: LipoPhos® EDTA is now offered in a squeeze bottle. Only the bottle has changed; the formula is exactly the same.

Suggested Use:
As a dietary supplement, 1 to 3 ounces weekly with cranberry juice or lemonade, or as directed by a physician.
Serving Size: 1 fl. oz. (2 Tbls)
Amount Per Serving
Magnesium ... 40mg
(as Magnesium Citrate)
Essential Phospholipids ... 2.5g
(sunflower)
Calcium Disodium EDTA ... 1g
Alpha-Lipoic Acid ... 50mg
Other Ingredients: Deionized water, lecithin (sunflower), safflower oil, ethanol, potassium sorbate, xanthan gum, vitamin E.

Caution: EDTA is known to deplete minerals, so repletion is suggested. Higher doses or long-term use require the guidance of a qualified healthcare practitioner with ongoing monitoring of liver and kidney function.

Note: LPL is very well tolerated. No serious reactions have been reported. Occasionally, soft stools, diarrhea, constipation, and lack of appetite have been reported. Taking it with meals usually reduces these mild problems.

Keep out of reach of children. Store unopened bottles in a cool, dry place. Refrigerate after opening.