LipoPhos Forte Liquid
Allergy Research Group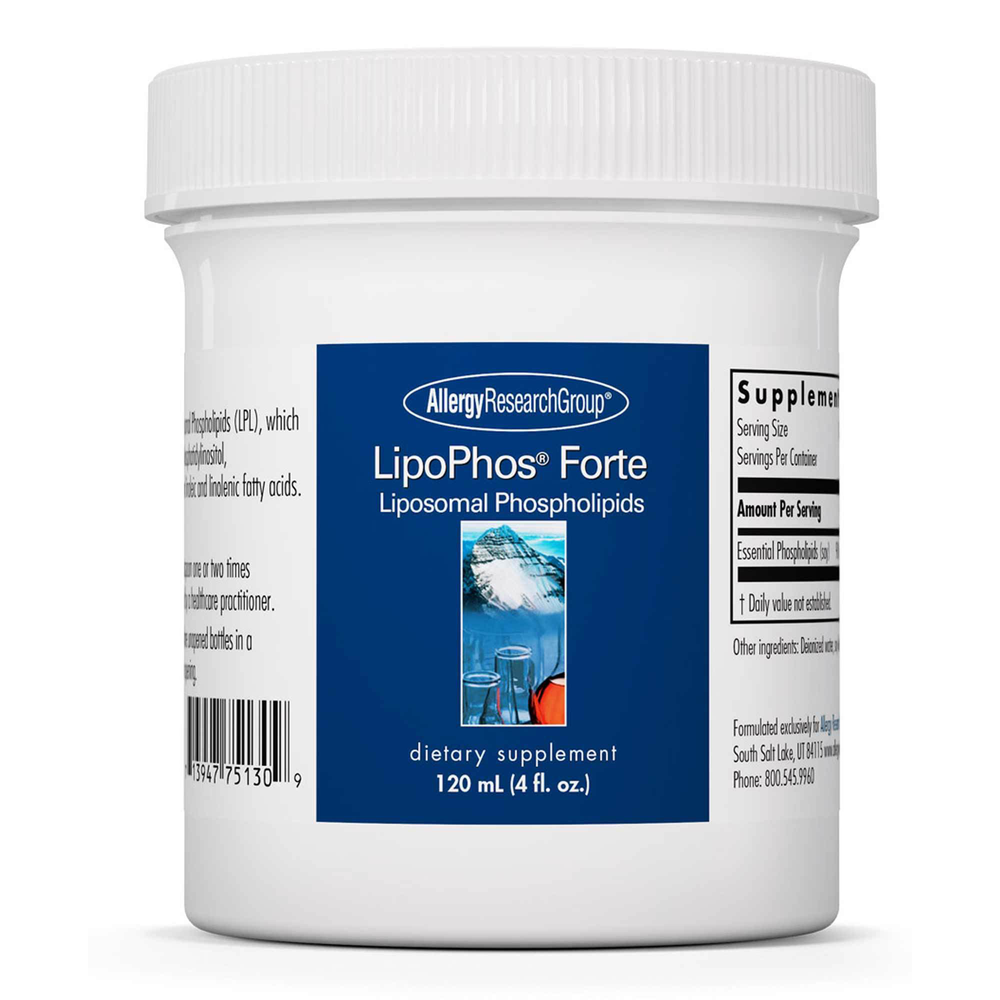 SKU: ARG-75130
Liposomal phospholipids from soy for circulatory health.*
Contains naturally occurring lipids including phosphatidylcholine, phosphatidylinositol and phosphatidylethanolamine, as well as linoleic and linolenic fatty acids*
May support healthy blood lipids within normal levels (total, HDL and LDL cholesterol, and serum triglycerides)*
May support cardiovascular function and healthy peripheral brain circulation*
May enhance normal exercise tolerance*
As a dietary supplement, 1 teaspoon one or two times daily with liquid, or as directed by a healthcare practitioner.
Serving Size: 1 Teaspoon (5 mL)
Amount Per Serving:
Essential Phospholipids ... 900mg*
(soy)
Other ingredients: Deionized water, soy lecithin, natural alcohol.
Keep out of reach of children. Refrigerate after opening.
This statement has not been evaluated by the U.S. Food and Drug administration. The product is not intended to diagnose, treat, cure, or prevent any disease.
It looks like there are no similar
products available