Liposomal Apigenin
Codeage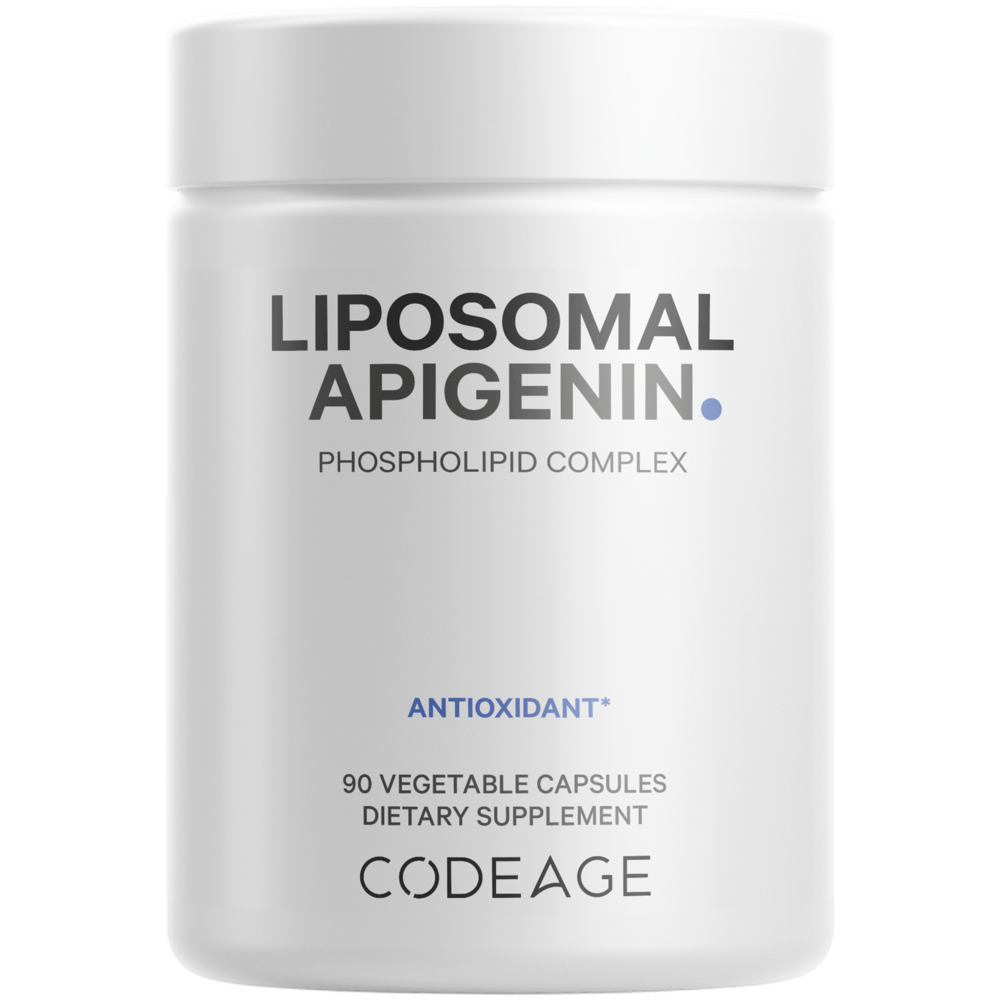 SKU: COD404-850026121384
Codeage Liposomal Apigenin supplement delivers 50 mg of apigenin extract per capsule, sourced from chamomile. Apigenin belongs to the flavonoid family, a group of polyphenols that can be found in fruits, vegetables, herbs, or plants. This plant-derived compound is known to be used in traditional Chinese and Ayurvedic medicine for its dietary properties.

Our flavonoid apigenin liposomal vegan blend also features liposomes and phospholipids sourced from non-GMO sunflower oil containing phosphatidylcholine.
Suggested Use:
Take 1 capsule daily with 8 ounces of water or your favorite beverage. May be taken with or without food.


Serving Size: 1 Capsule

Amount Per Serving
Apigenin ... 50 mg

Other Ingredients: Methylcellulose, Non-GMO Sunflower Oil (containing Phosphatidylcholine; Liposomal Delivery Matrix).


Does not contain: GMO, gluten, dairy, soy, beans, tree nuts, peanuts, shellfish, fillers, artificial colors or ingredients.

Ideal for Vegans

Warning: Do not exceed recommended dose. Pregnant or nursing mothers, children under 18 and individuals with a known medical condition should consult a physician before using this or any dietary supplement. Please use caution if you have allergies or sensitivities to any of the listed ingredients.