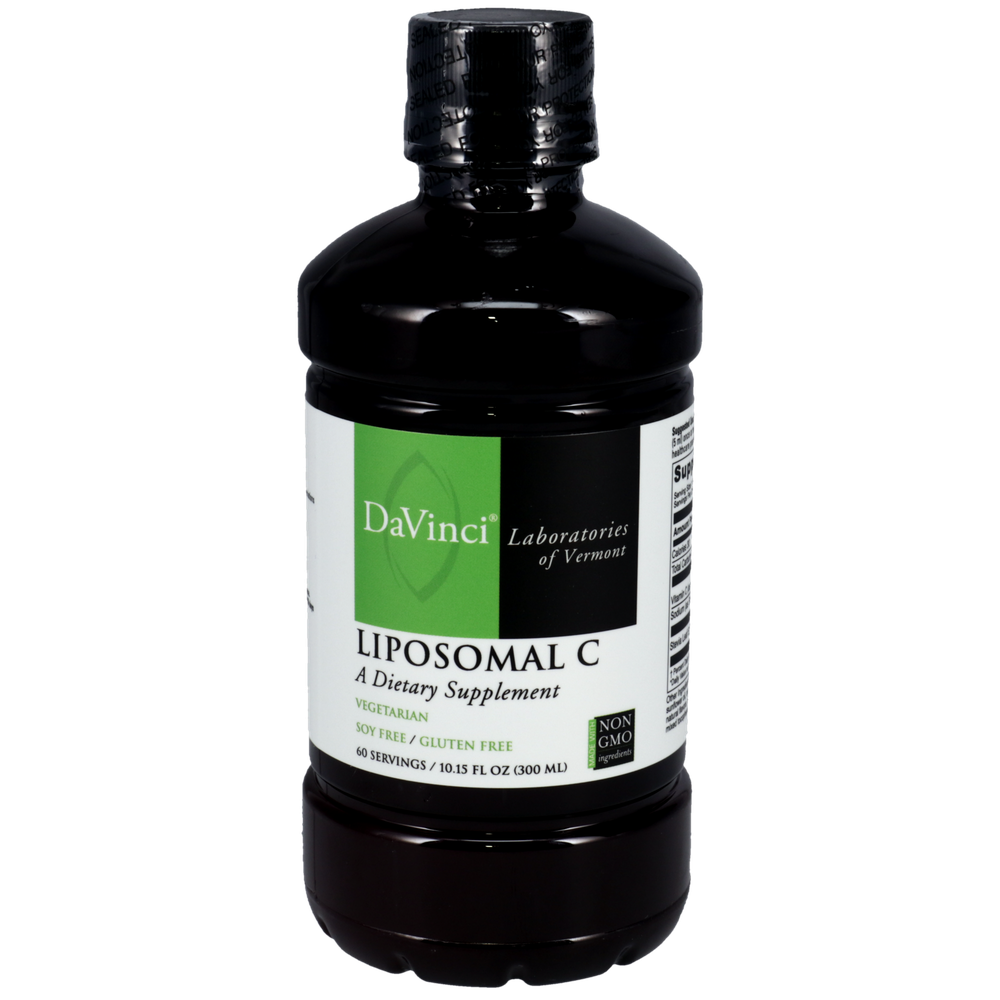 SKU: DAV-0200395012
Liposomal C is a liquid supplement that provides a powerful dose of vitamin C in a liposomal delivery system that offers optimal assimilation. The liposome has hydrophilic and hydrophobic sides, providing a fat and water portion, which allows vitamin C to be absorbed through the fat and water soluble pathways for proper utilization in the body. Liposomal C is especially beneficial for patients with general GI dysfunction. Each serving provides 1250 mg of vitamin C in a flavorful, vegetarian, and citrus-free liquid.
As a dietary supplement, take 1 teaspoon (5 ml) once or twice daily with food, or as directed by your healthcare practitioner. Shake well before each use.
Serving Size: 1 Teaspoon (5 ml)

Amount Per Serving
Calories ... 30
Total Carbohydrates ... 5g
Vitamin C ... 1, 250mg
(as Sodium Ascorbate)
Sodium ... 160mg
(as Sodium Ascorbate)
Stevia Leaf Extract ... 10mg
Other ingredients: glycerin, sunflower lecithin, sunflower oil, oleic acid polyglyceride, ascorbyl palmitate, natural flavors, xanthan gum, ascorbic acid, mixed tocopherols, oil soluble rosemarinic acid, water soluble rosemarinic acid, potassium sorbate, purified water.
p>Color, flavor and sweetness of this product may vary due to variations of natural ingredients.
WARNING:If pregnant or nursing, consult your healthcare practitioner before taking this product.
CAUTION:Contents may be under pressure. Open slowly on a level surface only when bottle is at room temperature or cooler. Open with caution and away from the face.
Keep out of reach of children. Store upright in a cool, dry place.
Refrigerate after opening.
Do not freeze.
Best if used within 60 days of opening.
*This statement has not been evaluated by the Food and Drug Administration. This product is not intended to diagnose, treat, cure or prevent any disease.