Liposomal Glutathione Setria
Codeage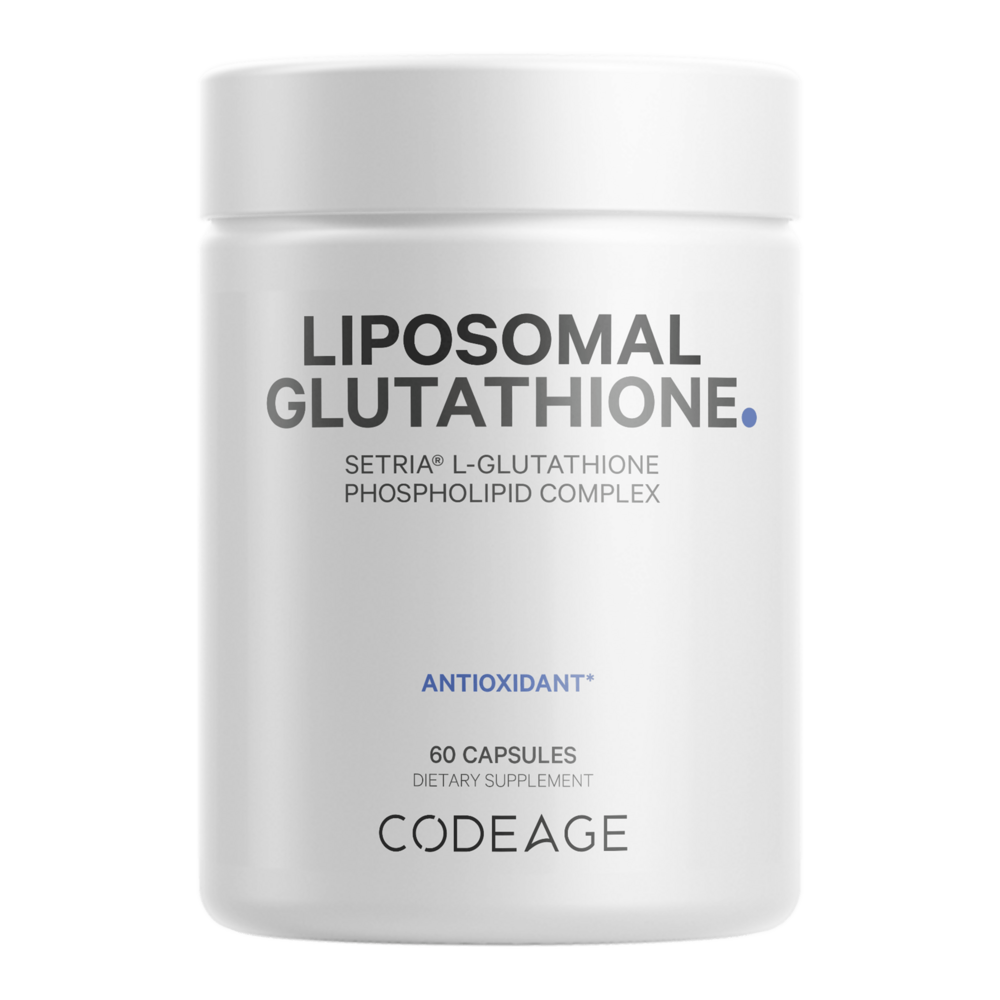 SKU: COD404-853919008229
Codeage Liposomal Glutathione provides 500 mg of Setria L-glutathione per serving, a tripeptide composed of amino acids glutamate, cysteine, and glycine sourced in Japan. This L-glutathione ingredients meets the specification for the Japanese Pharmacopoeia (JP) and the USP monograph (USP).This solution provides 350 mg of phospholipid complex from non-GMO, sunflower oil and lecithin per serving and uses a liposomal delivery system to help with the bioavailability of glutathione
Have antioxidant properties*
Promote cardiovascular health*
Support the immune system and adrenaline synthesis, offering liver support*
Suggested Use:
Take 2 capsules daily with 8 ounces of water or your favorite beverage. May be taken with or without food.
Serving Size:
2 Capsules
Amount Per Serving
Setria L-Glutathione
... 500 mg
Phospholipid Complex
... 350 mg
(from Non-GMO Sunflower Oil and Lecithin)
Other Ingredients:
Methylcellulose Capsule, non-GMO Sunflower Oil (containing Phosphatidylcholine; Liposomal Delivery Matrix).
Does not contain:
GMO, gluten, dairy, soy, additives, artificial flavors, preservatives, and has no animal origin material.
Ideal for Vegan and Keto Diet
Warning
: Do not exceed recommended dose. Pregnant or nursing mothers, children under 18 and individuals with a known medical condition should consult a physician before using this or any dietary supplement. Please use caution if you have allergies or sensitives to any of the listed ingredients.