Melatonin 1mg
Quicksilver Scientific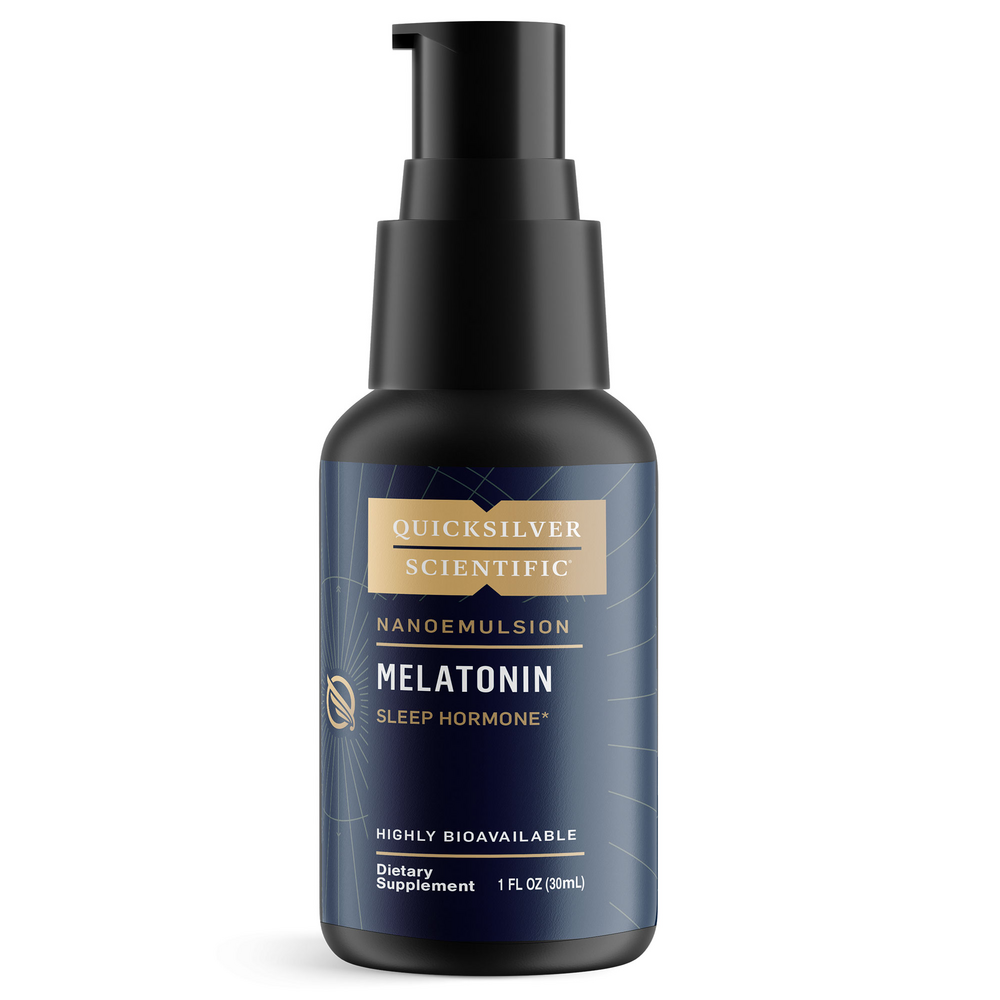 SKU: QSL-Q1057
Melatonin Emulsified Liquid – Sleep, Jet Lag + Immune Support – Superior Absorption + Customizable Dosing to Minimize Morning Drowsiness (1oz / 30ml)
• Because as little as 15% of a dose of melatonin is absorbed by the body when swallowed, this liposomal formula was developed for enhanced uptake and nearly instantaneous effect.*
• Liposomal melatonin may optimize cellular uptake and effectiveness and can be adjusted to a lower or higher dose to meet each individual's needs.*
Fast-Acting – Bypass tossing and turning and ease into peaceful sleep. Oral liposomal delivery helps this natural sleep hormone begin its effects as soon as it hits the tongue.*
Sleep Through the Night – This unique delivery method allows for prolonged systemic effects, and may be helpful for those with issues sleeping throughout the night.*
Goodbye Melatonin Groggy Side-Effects – Melatonin morning grogginess is often due to excessive dosing. Because our advanced delivery does more with less, this formula is effective in lower doses. The liquid form allows for self-tailored dosing to meet your needs.*
Suggested Use:
Take 1 pumps as needed. Hold in mouth 30 seconds before swallowing. Repeat to desired dosage or as directed by a healthcare professional. Take on an empty stomach, at least 10 minutes before meals. If pregnant, breast-feeding or planning to become pregnant, consult your physician.
Serving Size:
0.2 mL (1 Pumps)
Amount Per ServingMelatonin
... 1mg
Other Ingredients:
Water, Glycerin, Ethanol, Tocofersolan, Phospholipids (from purified sunflower seed lecithin), Natural Mixed Tocopherols, Medium-Chain Triglycerides.
Vegan. Non GMO. Gluten Free. Dairy Free. Tested Allergen Free.
Store at room temperature, away from light.