Liposomal Vitamin C
Amy Myers MD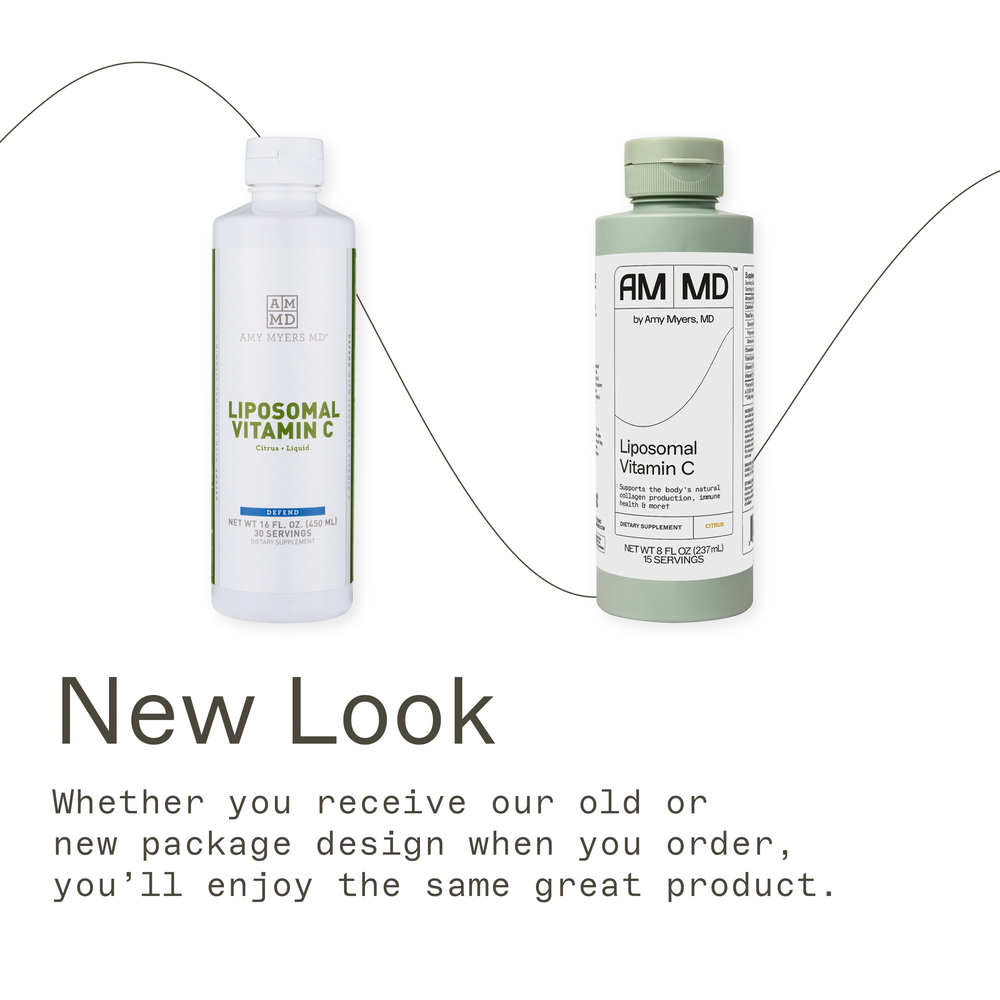 SKU: AMY512-VITCLIQ
A potent new form of Vitamin C for maximum absorption and optimal immune support. My cutting-edge liposomal formula contains Vitamin C bound to beneficial fatty acids for maximum bioavailability. With an absorption rate 135% higher than that of traditional oral Vitamin C supplements, my Liposomal Vitamin C is ideal for supporting an optimal immune response, vascular tissues and circulation, as well as healthy blood pressure (already within normal range) — it even supports boosted collagen production for healthy hair, skin, nails, and gut health! Orange popsicle flavored liquid.*
Suggested Use:
Shake gently before each use. On an empty stomach or between meals, take 15 ml (approximately 1 tablespoon) once per day, or as directed by your health care practitioner. Consult your physician before use.


Serving Size: 15 ml (Approx. 1 Tbsp)
Amount Per Serving
Calories ... 68
Total Fat ... 4 g
Saturated Fat ... 0 g
Polyunsaturated Fat ... 1 g
Monounsaturated Fat ... 3 g
Cholesterol ... 0 mg
Total Carbohydrate ... 8 g
Vitamin C ... 1000 mg
Other Ingredients: Glycerin, non-GMO sunflower oil containing phosphatidylcholine and ascorbic acid, purified water, citrus oil, d-alpha tocopherol, citric acid, beta-carotene, potassium bicarbonate, natural vanilla flavor, oleic acid, sucrose.

Does not contain: Gluten, wheat, dairy, corn, soy, GMOs or yeast.
Ideal for Vegans, vegetarians.
Trademark™
Warning: Keep out of reach of children.
Store away from heat and moisture. Make sure cap is tightly sealed.