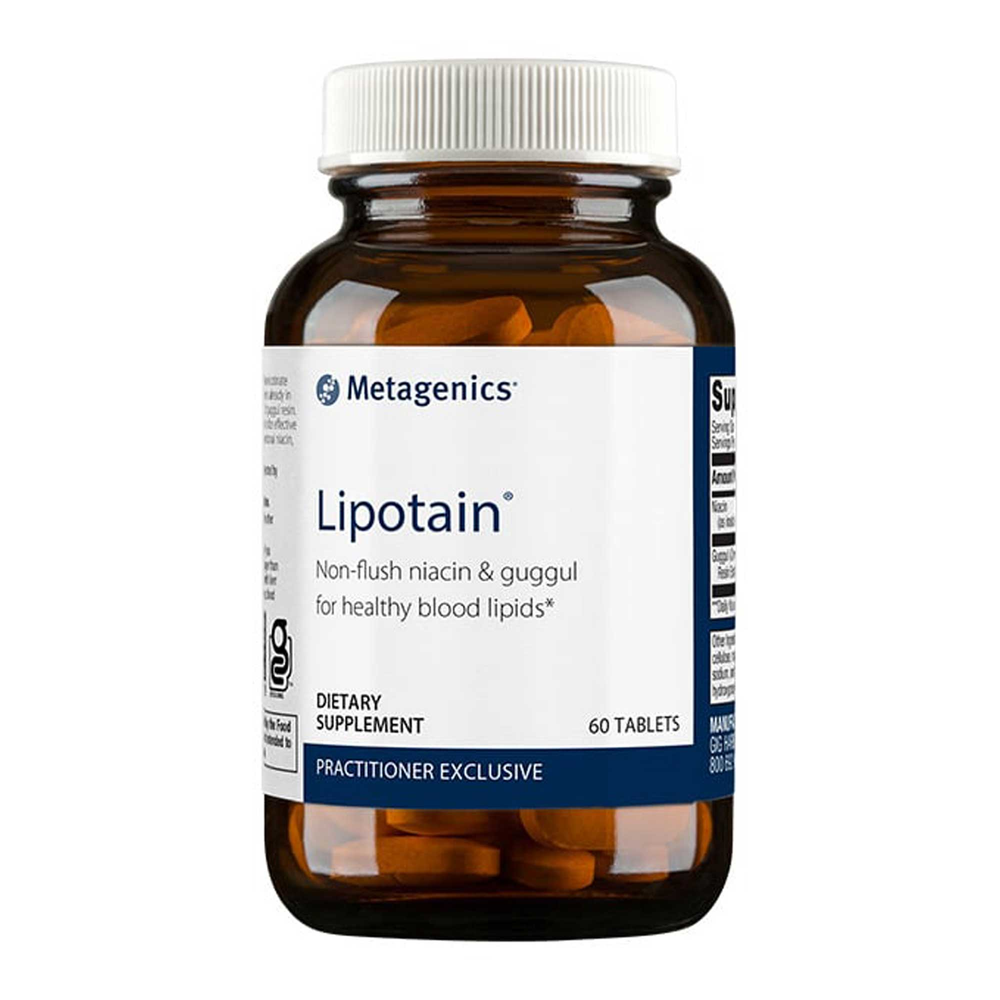 SKU: MET-LP008
Lipotain® is a formula designed to help maintain healthy blood lipids by supplying 500 mg of niacin as inositol hexanicotinate per serving. This unique, sustained-release form of niacin is formulated to be effective without the uncomfortable adverse effects associated with conventional niacin, such as flushing. Lipotain also features a standardized extract of guggul resin, to support healthy blood lipid levels already in the normal range and complement the activities of inositol hexanicotinate.*

Suggested Use:
Take one tablet three times daily or as directed by your healthcare practitioner.
Serving size: 1 Tablet
Amount Per Serving
Niacin … 500 mg
(as inositol hexanicotinate)
Guggul … 375 mg*
(Commiphora mukul) Resin Extract (containing guggulsterones)
Other Ingredients: Microcrystalline cellulose, stearic acid (vegetable), cellulose, magnesium stearate (vegetable), silica, croscarmellose sodium, and coating (hypromellose, mediumchain triglycerides, and hydroxypropylcellulose).
This product is non-GMO, gluten-free, and vegetarian.

Caution: Niacin may be associated with itching and/or or other allergic reactions.
Warning: Do not use if pregnant or breastfeeding or if you have a history of gout, kidney, or liver dysfunction. Larger than recommended doses of niacin have been associated with liver dysfunction. If taking cholesterol lowering medications, blood thinners, or using non-steroidal anti-inflammatory medications (NSAIDs) please discuss with your clinician prior to use.
Storage: Keep tightly closed in a cool, dry place.