Lipotrienols RYR
Designs for Health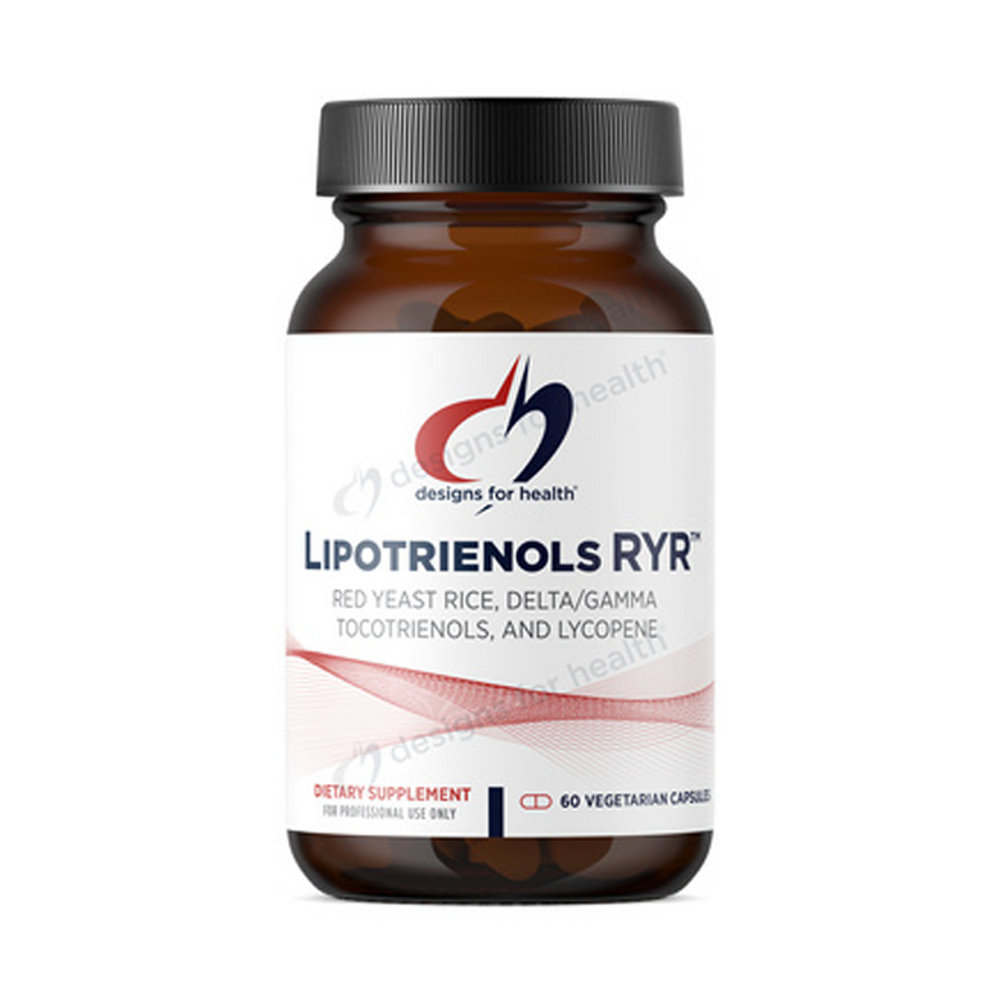 SKU: DFH-LPT060
Lipotrienols RYR™ is a powerful combination of natural substances designed to provide nutritional support for cardiac and vascular health. This formula includes high delta-fraction tocotrienols, organic red yeast rice extract (Monascus purpurea), and lycopene with added lecithin for bioavailability.*
As a dietary supplement, take two capsules daily or as directed by your health care practitioner.
Serving Size: 2 capsules
Amount Per Serving
Organic Red Yeast Rice ... 1200mg
(Monascus purpureus)
Tocotrienols ... 100mg
(from Annatto Bean)
Sunflower Lecithin ... 100mg
Lycopene ... 20mg
Other Ingredients: Microcrystalline cellulose, vegetable stearate.
Does not contain gluten.
STORE IN A COOL, DRY PLACE. KEEP OUT OF REACH OF CHILDREN.
Notice: Color, size or shape may appear different between lots.
*Required California Lovastatin Notice
WARNING: Do not use if you are pregnant, may become pregnant, or are breast feeding, as using this product may cause birth defects.