Liquid Magnesium with Trace Minerals
Gaia Herbs/Professional Solutions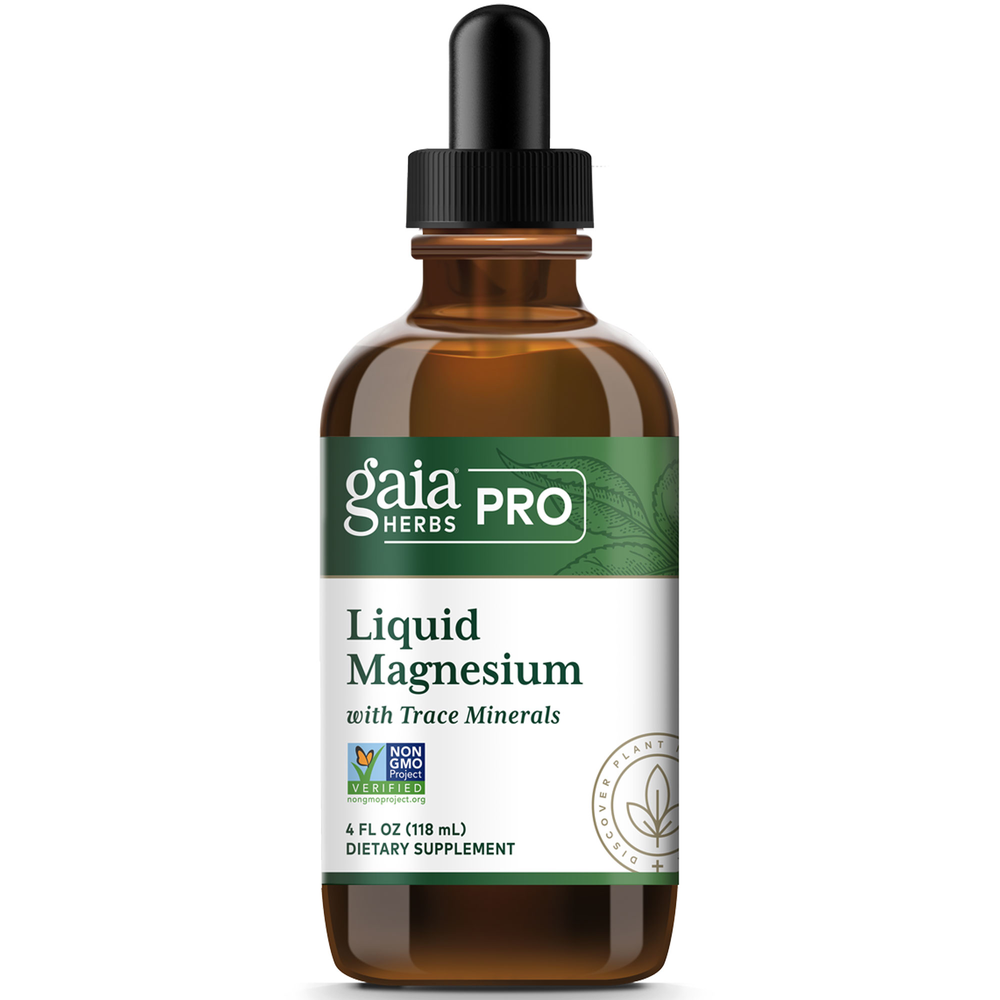 SKU: GAI-90990004
Magnesium activates hundreds of enzymes necessary for a variety of physiological functions, including neuromuscular contractions, cardiac function, and the regulation of the acid-alkaline balance in the body.* Liquid Magnesium with Trace Minerals is concentrated without heavy machinery or chemicals by natural evaporation over time from the water in the Great Salt Lake.
Suggested Use:
This product is highly concentrated and should be mixed with liquid or food in divided servings. Adults take 10 drops initially. Gradually increase to 40 drops (1/2 tsp) 1-2 times daily. A high intake of magnesium may cause a laxative effect. If this occurs, reduce serving amount.
Serving Size: ½ tsp (2.5 ml)

Amount Per Serving
Calories
... 5
Total Carbohydrate
... 1g
Magnesium
... 250mg
Chloride
... 650mg
Sodium
... 5mg
Potassium
... 3mg
Sulfate
... 40mg
Lithium
... 1.5mg
Boron
... 1mg
Other ingredients: Concentrated seawater from Utah's inland sea, USA.
Does not contain: Gluten, milk
Ideal for Vegans
Warning: If you are pregnant or nursing, have a medical condition, or take medications, please consult with your healthcare practitioner before use. Use only as directed on label. Safety-sealed for your protection. Keep bottle capped at all times and store in a cool, dry place. Minor crystallization may occur. This does not affect product quality. Store away from children.