Little Ones Spheres
LoveBug Probiotics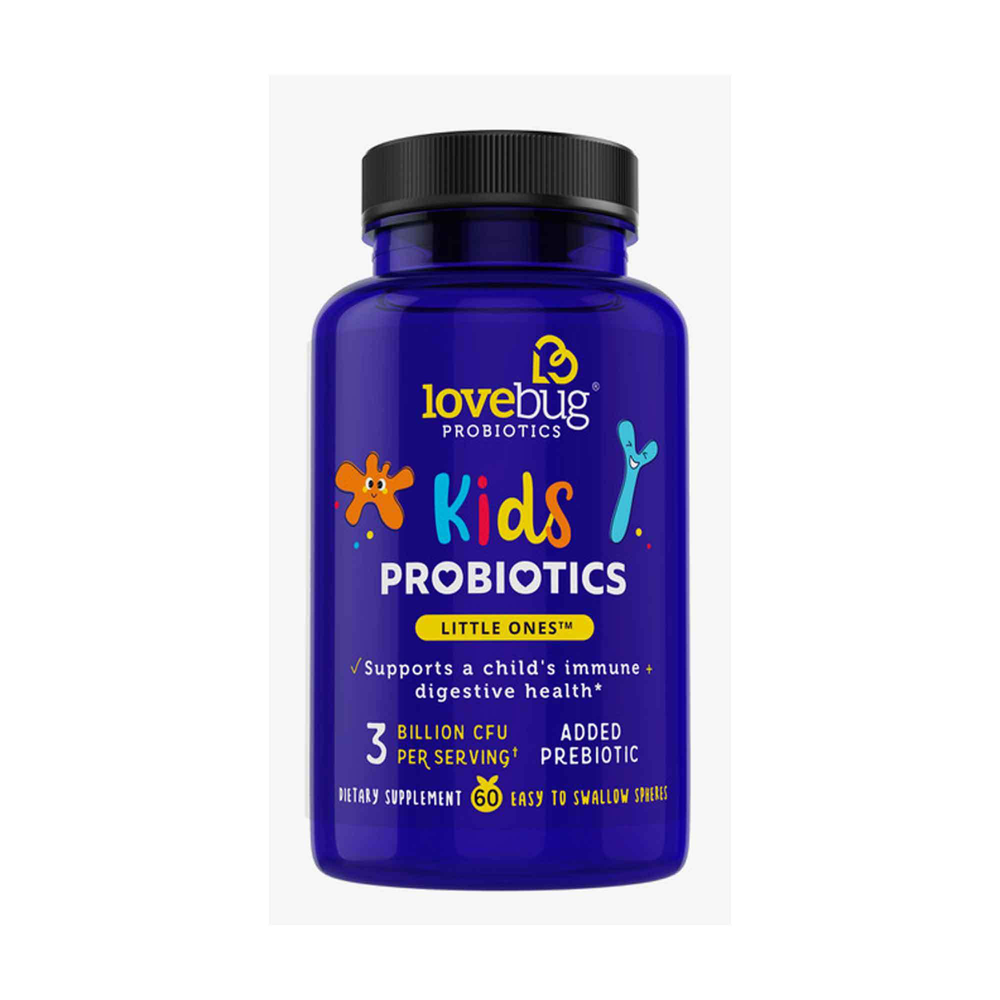 SKU: LOV651-LON10060
Little Ones is a digestive health probiotic for kids 4+ that contains 5 strains of beneficial bacteria, such as Lactobacillus and Bifidobacterium, as well as a prebiotic. Little Ones contains 3 billion CFU and the 6 mm spheres are protected with a patented delivery technology called Bio-tract, making them 15x more effective than standard capsules.
Daily Maintenance: Take 1 sphere per day before food.
Intense Support: Take 2 spheres per day before food.


Serving Size: 1 Sphere

Amount Per Serving
Prebiotic ... 25mg
Fructooligosaccharides (FOS)
Proprietary Probiotic Blend ... 3 Billion CFU†
L. plantarum, L. rhamnosus GG, B. lactis, B. infantis, L. reuteri

Other Ingredients: Microcrystalline Cellulose, Hydroxypropyl Methylcellulose, Pectin, Stearic Acid, Sodium Carbonate, Anhydrous, Orange Flavor, Stevia, Guar Gum, Turmeric

May contain trace amount of milk from fermentation

†3 Billion CFU at time of manufacture. 1 Billion CFU at expiration.
Warning: Choking hazard. Not for children under 3 years to swallow whole. Adult supervision required. Keep out of reach of children. Consult your child's pediatrician before giving this, or any dietary supplement, to your child. Do not use if seal is missing or broken.