Six-Gentlemen Formula (H43)
TCM Zone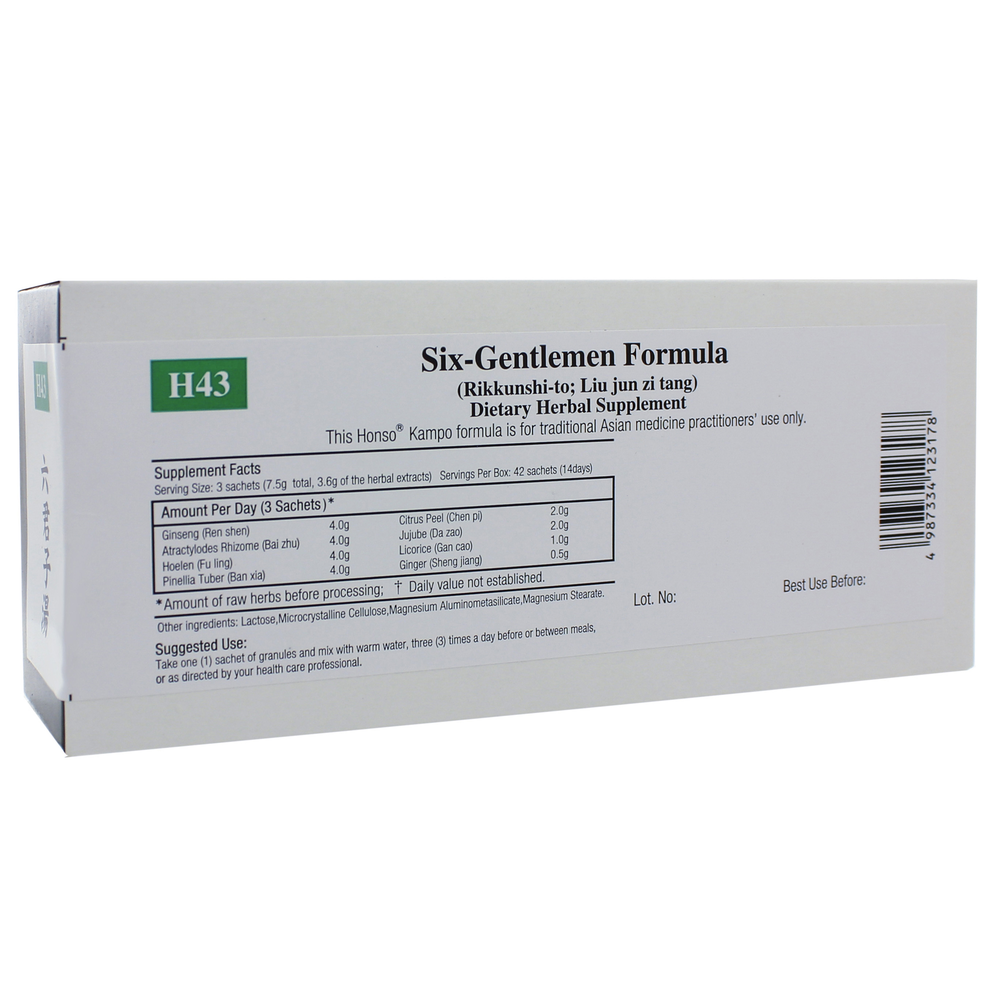 SKU: HKO-H43
To increase vital energy, strengthen spleen function, and transform phlegm*.
Take one (1) sachet of granules and mix with warm water, three (3) times a day before or between meals, or as directed by your health care professional.
Serving Size: Three Sachets
Amount Per Serving
Ginseng ... 4g
(Ren shen)
Atractylodes Rhizome ...4g
(Bai zhu)
Hoelen ... 4g
(Fu ling)
Pinellia Tuber ... 4g
(Ban xia)
Citrus Peel ... 2g
(Chen pi)
Jujube ... 2g
(Da zao)
Licorice ... 1g
(Gan cao)
Ginger ... 0.5g
(Sheng jiang)
Other Ingredients: Lactose, Microcrystalline Cellulose, Magnesium Aluminometasilicate, Magnesium Stearate.