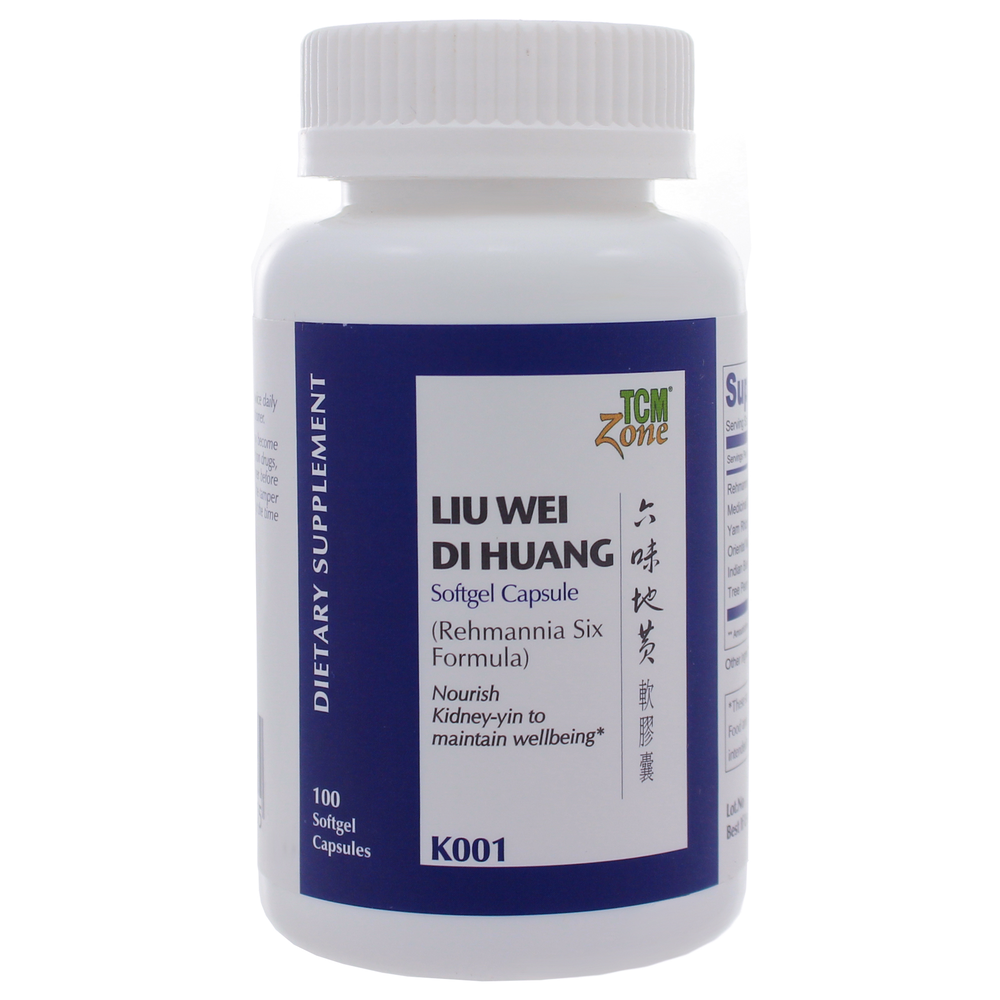 SKU: KA4-K001
Liu Wei Di Huang 100sg is available by Honso, Usa.
Enrich the kidney-yin and treat deficiency heat symptoms
Deficiency of kidney-yin, lumbago, painful legs, neurasthenia, cardiovascular and cerebrovascular diseases, menopause syndrome.
(Rehmannia Six Formula)
Softgel Capsule
100 Softgels
Product of China
Take 3 softgel capsules each time, twice daily or as directed by your health practitioners.
Serving Size: 3 softgel capsules

Amount Per Day
Radix Rehmanniae Praeparata ...2.88 g
(Shu di huang)
Fructus Corni ...1.44 g
(Shan zhu yu)
Rhizoma Dioscoreae ...1.44 g
(Shan yao)
Rhizoma Alismatis ...1.08 g
(Ze xie)
Poria ...1.08 g
(Fu ling)
Cortex Moutan ...1.08 g
(Dan pi)
*Amount of raw herbs before processing; Daily Value not established
Contains - Vegetable Oil, Gelatin, Glycerine