Liver Beef Glandular 500mg
Allergy Research Group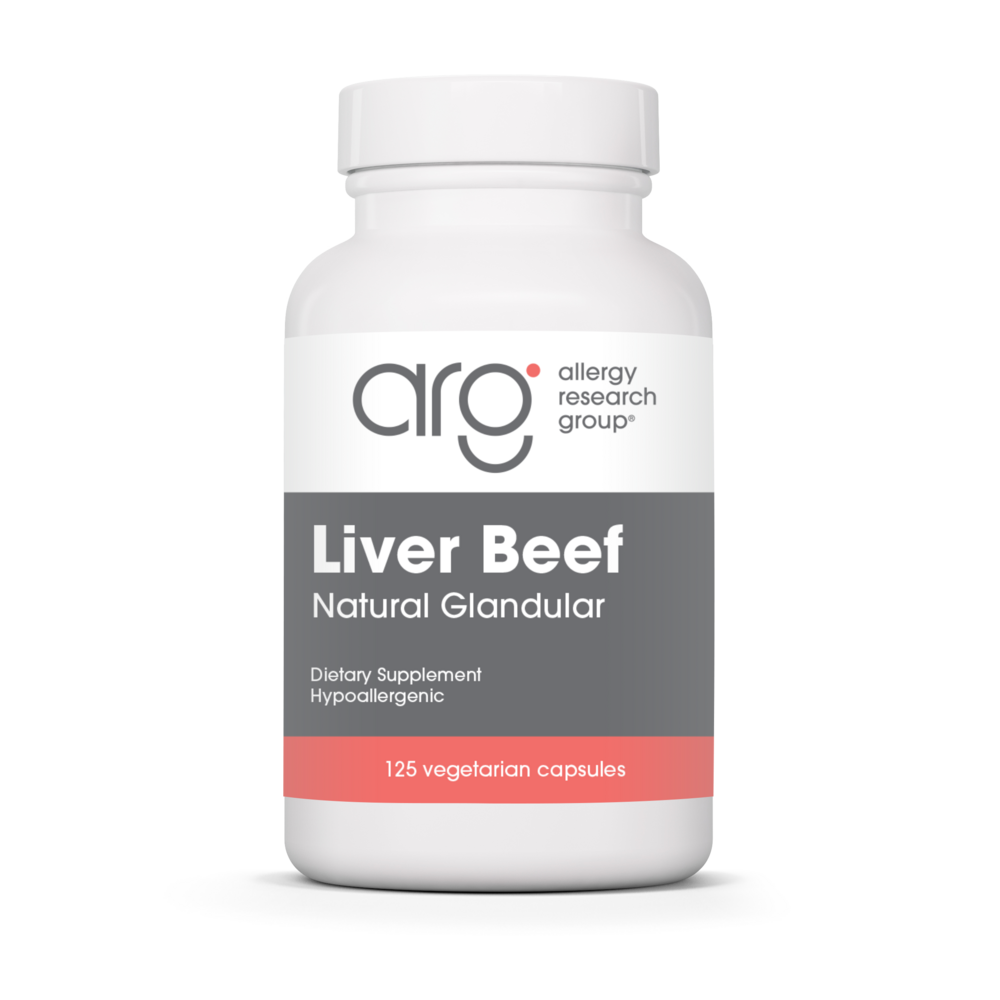 SKU: ARG-70470
Provides liver (bovine) tissue. Formulated by Dr. Nicholas Gonzalez M.D., a preeminent expert in Glandular Nutrition.
Derived from government-inspected, range-fed animals raised in New Zealand and Australia, whose animal husbandry regulations are among the strictest in the world
Lyophilized (immediately frozen) then subjected to a high vacuum that vaporizes moisture directly from the solid state
Each lot of our glandular materials is subject to stringent microbial, heavy metal, and contaminant testing
As a dietary supplement, 1 or 2 capsules two or three times daily with meals, or as directed by a healthcare practitioner.
Serving Size: 2 capsules
Amount Per Serving
Liver .... 1g
(Bovine, Lyophilized)
Other Ingredients: Hydroxypropyl methylcellulose, microcrystalline cellulose, Nu-MAG® (rice extract, rice hulls, gum arabic, sunflower lecithin).
Variations in product color may occur. Keep in a cool, dry place, tightly capped.