Liver Flow Liquid
Kan Herb Company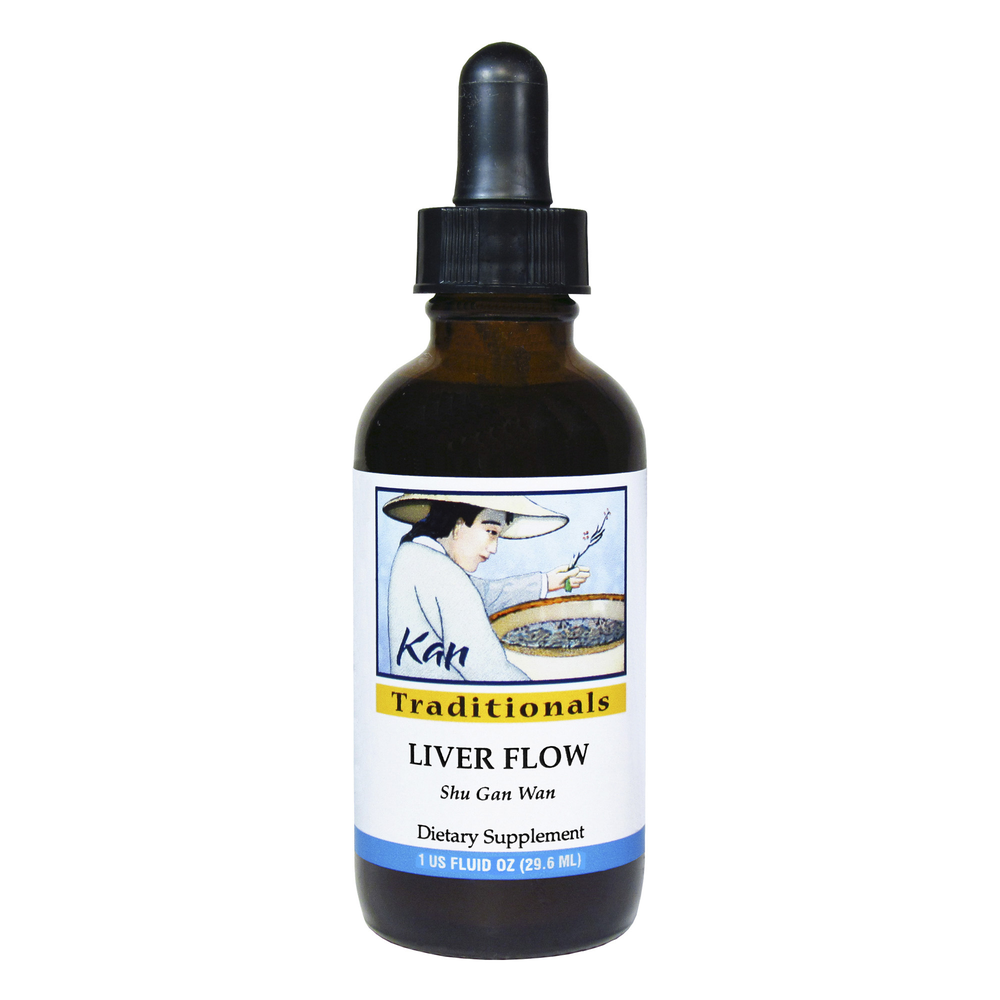 SKU: KA3T-LF1
Liver Flow, a dietary supplement, is available in a 60 and 120 tablet form, as well as a 1 oz. bottle.
10-20 drops, 2-3 times daily (recommended for adults), shake well before every use.
Cyperus rotundus rhizome
Paeonia lactiflora radix
Citrus reticula pericarpium
Bupleurum Chinese radix
Magnolia officinalis cortrex
Citrus nobilis pericarpium viride
Paeonia suffructicosa cortrex
Amomum villosum fructus
Corydalis yanhusuo rhizome
Citrus aurantium fructus
Glycyrrhiza uralensis radix
Vladimiria soulei radix
Citrus aurantium fructus immaturus
Citrus sarcodactylis fructus
Curcuma longa rhizome
Curcuma longa tuber
Amomum kravanh fructus
Santalum album lignum

Water 55% to 65% by volume
Alcohol 18% to 22% by volume

To evaporate alcohol, place drops in hot water.
Keep out of reach of children. Store at room temperature.
Use only as directed by your health care professional and seek their advice if pregnant or nursing.