Liver/Gall Bladder
Nutritional Frontiers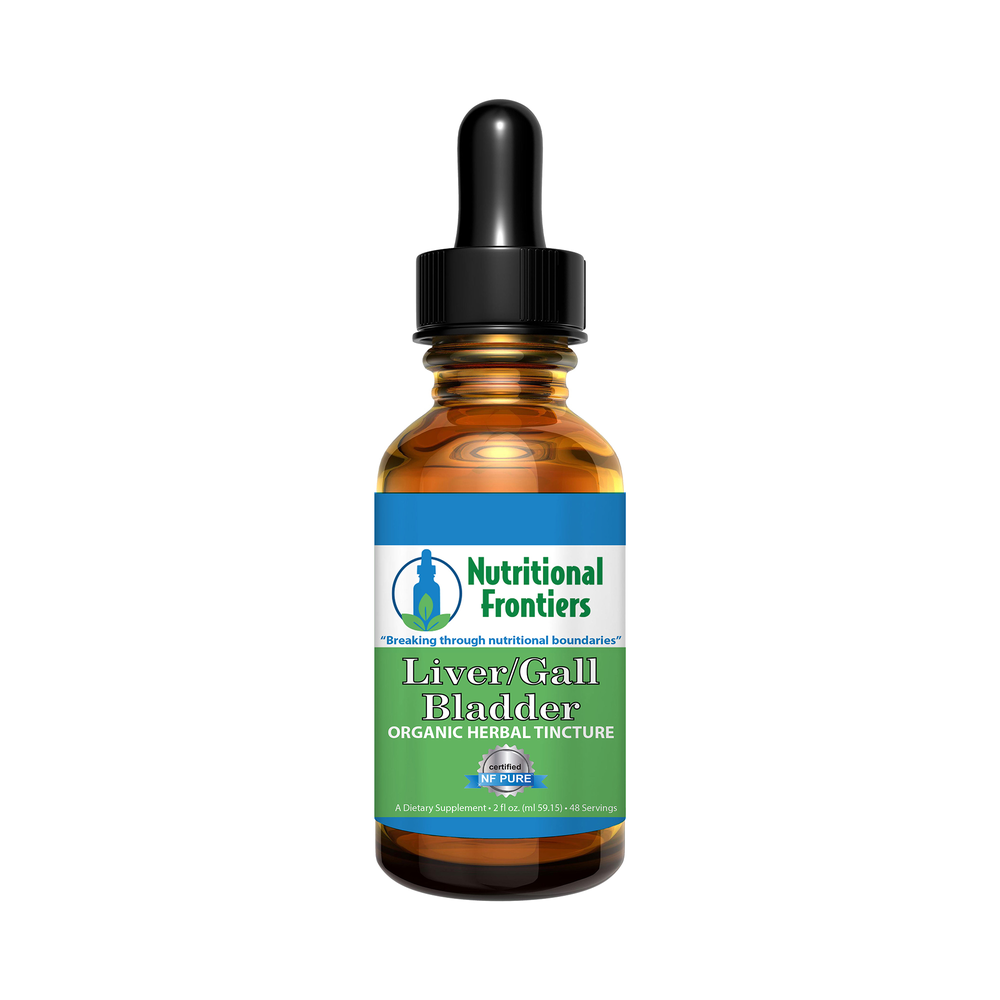 SKU: NUT412-04NFHTLG002
Liver and GallBladder Tincture by Nutritional Frontiers is specially formulated to support optimal functioning of the liver and gallbladder, crucial for healthy digestion and detoxification.*
1-2 droppers, 3 times daily, add to water or juice.



Ingredients:
Milk Thistle •15%
(Silybum)
Dandelion Root •15%
(Taraxacum)
Burdock Root •15%
(Arctium lappa)
Artichoke •10%
(Cynara scolymus)
Bupleurum falcatum •10%
Fumitory •5%
(Fumaria off.)
Fringe Tree •5%
(Chionanthus virginicus)
Chlorella •15%
(broken cell wall)
Cilantro •10%
(Coriander sativum)

Other Ingredients: 40% alcohol as a preservative.
Warning: If you are pregnant or nursing, taking any medications, or have bile duct obstruction (like gallstones) or cholecystitis, please consult your health care practitioner before taking this or any herbal product.