Liver Powder Beef
Allergy Research Group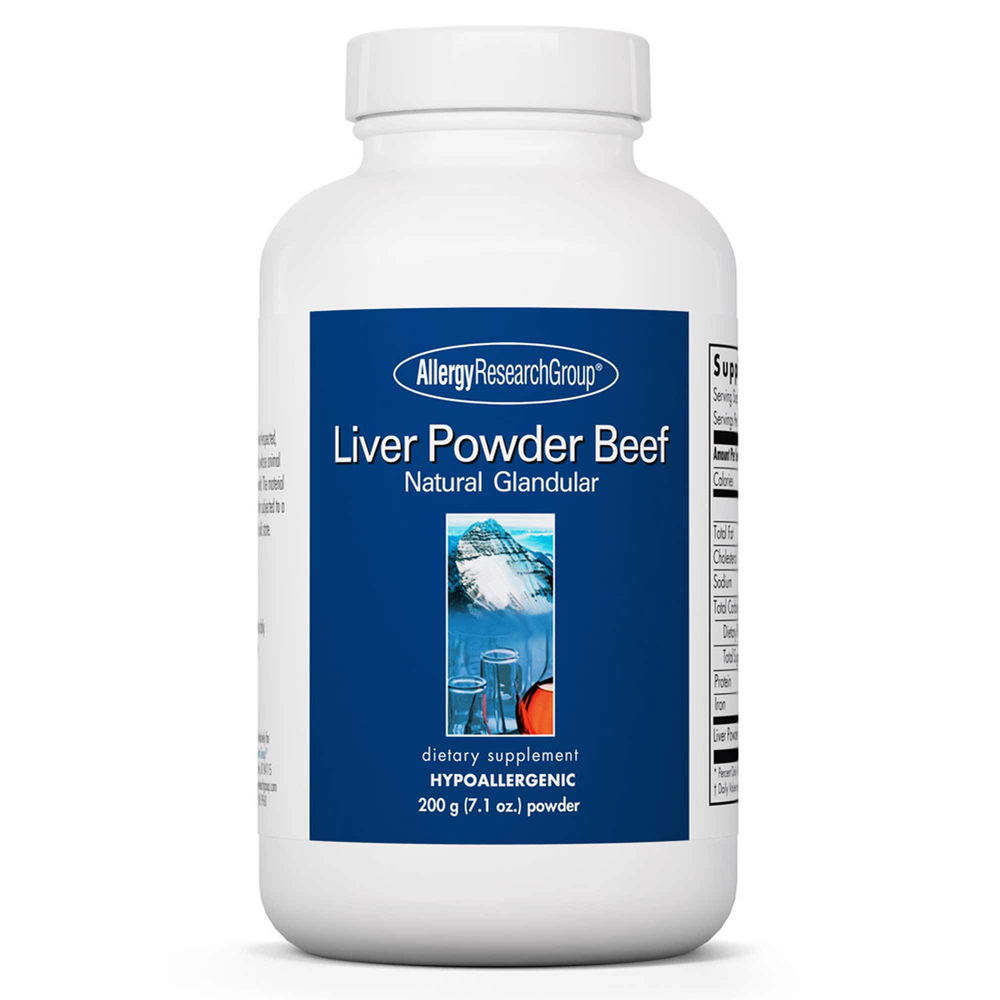 SKU: ARG-70480
Provides liver (bovine) tissue. Formulated by Dr. Nicholas Gonzalez M.D., a preeminent expert in Glandular Nutrition.
Derived from government-inspected, range-fed animals raised in New Zealand and Australia, whose animal husbandry regulations are among the strictest in the world
Lyophilized (immediately frozen) then subjected to a high vacuum that vaporizes moisture directly from the solid state
Each lot of our glandular materials is subject to stringent microbial, heavy metal, and contaminant testing
As a dietary supplement, 1 teaspoon one to three times daily with meals, or as directed by a healthcare practitioner.
Serving Size:
1 Teaspoon
Amount Per ServingCalories
... 11
Total Fat
... 359mg
Cholesterol
... 20mg
Sodium
... 4mg
Total Carbohydrates
... 356mg
Dietary Fiber
... 4mg
Total Sugars
... 5mg
Protein
... 1.6mg
Iron
... 0.5mg
Liver Powder
... 2.5g
(Bovine, Lyophilized)
Variations in product color may occur. Keep in a cool, dry place, tightly capped.