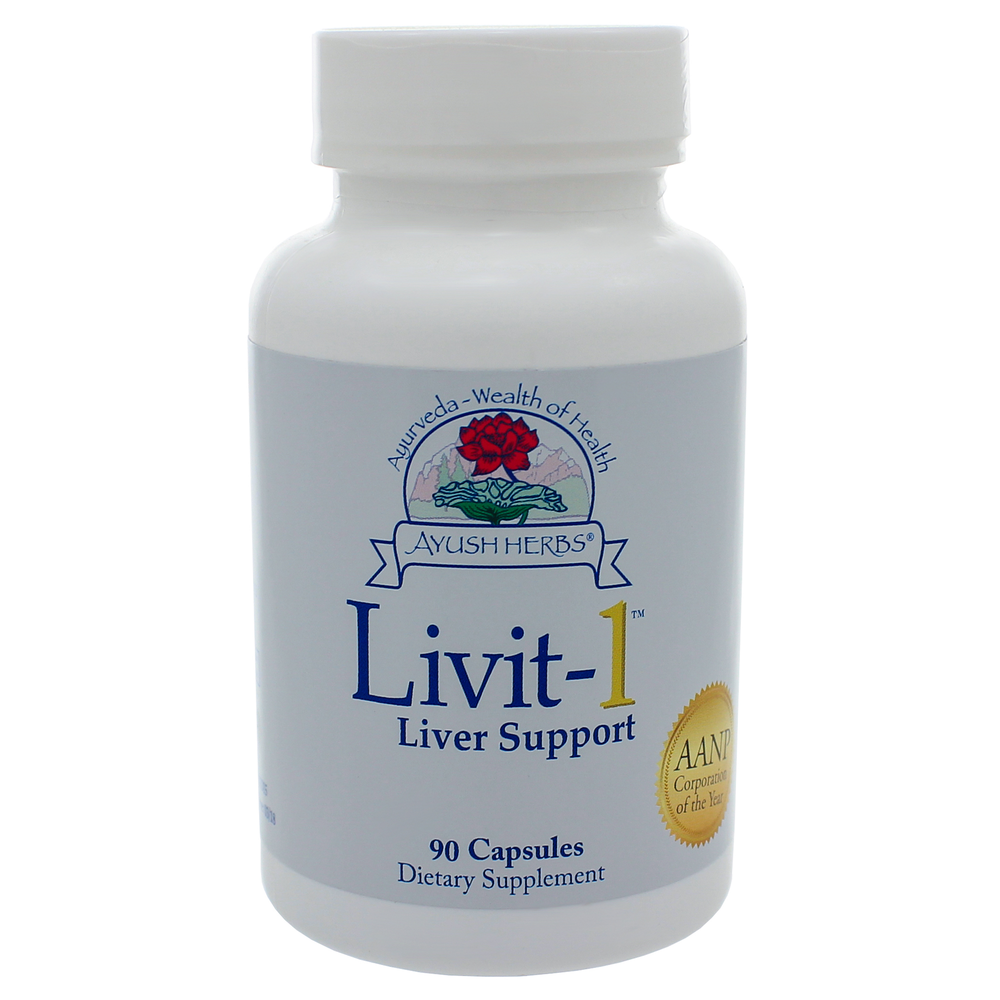 SKU: AY-0016
Livit-1 250mg is available by Ayush Herbs.

Livit-1 is a standardized extract of Phyllanthus amarus, which studies have shown to exhibit a protective action on the liver. Research had also shown its antiviral properties in liver conditions. Traditionally, this herb has been used to support the liver, skin and G.I. conditions.
Nutrition:
VEGETARIAN
One (1) capsule three (3) times a day or as directed by your physician.
Serving Size: 1 capsule
Phyllanthus Amarus ...250mg
Contains:
In a Vegetarian Capsule and Chlorophyll
Keep out of reach of children.
If pregnant, consult your physician before using this or any other product.
Do not use if seal is broken.