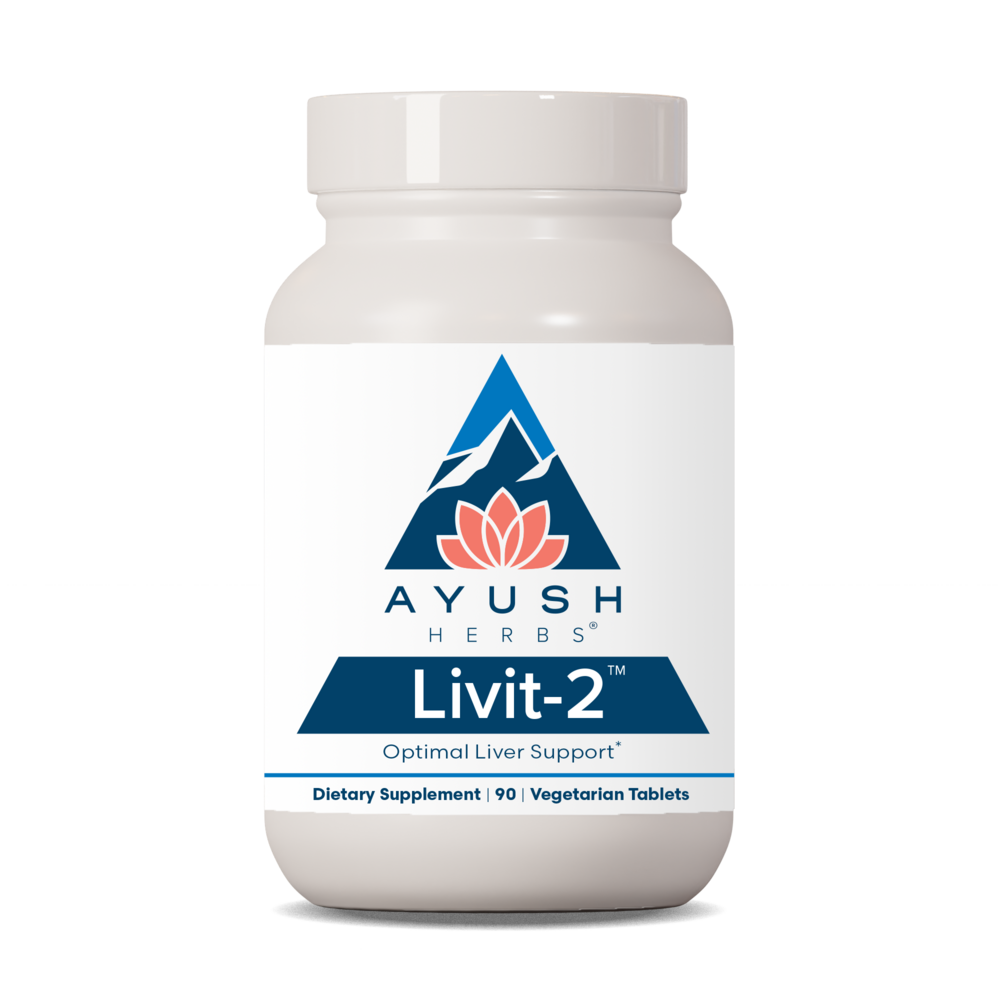 SKU: AY-0018
Livit-2 500mg is available by Ayush Herbs.

Livit-2 is a combination of eighteen herbs which has been shown to exhibit hepato-protective action. This ancient formula has been used to support and facilitate deep internal detoxification, while nurturing and strengthening the liver. Andrographis paniculata has been long used as a tonic for liver and heart conditions. Berberis aristata is a bitter tonic traditionally used to support liver and gastrointestinal function. Eclipta alba has demonstrated hepatoprotective activity by regulating the levels of hepatic microsomal drug metabolizing enzymes. Picrorhiza kurroa has demonstrated choalgogue and laxative properties; and Tinospora cordifolia has been shown to possess anti-inflammatory and antibacterial actions.
1 capsule two times daily or as advised by your health care provider

Serving Size: 1 Capsule

Amount Per Serving
Proprietary Blend totalling ... 350mg
Tephrosia purpurea, Phyllanthus amarus, Swertia chirata, Eclipta alba, Calotropis giganttea, Raphanus sativa, Berberis aristata, Terminalia arjuna, Belleric myrobalan, Terminalia chebula, AMLAOXY® Emblica officinalis, Solanum nignum, Andrographis paniculata
Tinospora Cardifolia ...50mg
Picrorhiza Kurroa ...50mg
Boerhavia Diffusa ...50mg
Other Ingredients: Calcium Carbonate, Stearic Acid, Croscarmellose Sodium, Microcrystalline Cellulose, Magnesium Stearate, Silicon Dioxide, and Natural Food Glaze Coating
Keep out of reach of children.
If pregnant, consult your physician before using this or any other product.
Do not use if seal is broken.