Long Acting Lipoic
Dr. Ronald Hoffman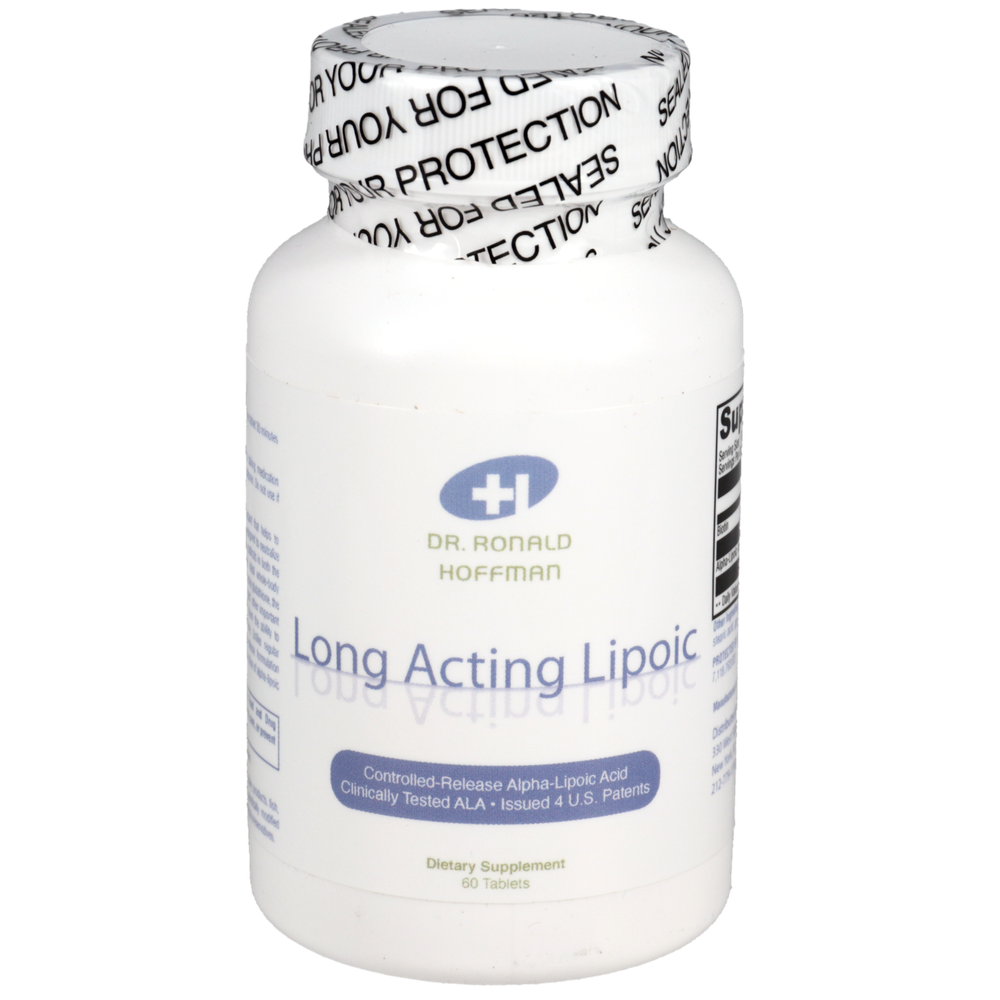 SKU: DRH-ALAMAX
Supplement Facts

Serving Size: 1 tablet
Servings Per Container: 60

Amount Per Serving / % Daily Value:

Biotin - 450 mcg / 1500%
Alpha-Lipoic Acid (thioctic acid) - 600 mg

Other Ingredients: Cellulose and cellulose derivatives, silica, magnesium stearate, stearic acid, glycerin, and dicalcium phosphate.

Directions

Take one tablet 30 minutes before breakfast and one tablet 30 minutes before dinner, or as directed by your healthcare practitioner.

Consult your healthcare practitioner prior to use. Individuals taking medication should discuss potential interactions with their healthcare practitioner. Do not use if
tamper seal is damaged.

Long Acting Lipoic is a whole-body, multifunctional antioxidant that helps to maintain healthy, well-functioning cells. Long Acting Lipoic is designed to neutralize free radicals. Long Acting Lipoic has the ability to destroy free radicals in both the water-based and lipid-based portion of cells, making it the ideal whole-body antioxidant. In addition, Long Acting Lipoic helps the body synthesize glutathione, the body's own master detoxifier. Long Acting Lipoic also "recharges" other important antioxidants, such as vitamins C and E, and CoQ10, giving them the ability to
continue fighting free radicals for extended periods of time. Unlike regular alpha-lipoic acid, Long Acting Lipoic's patented, controlled-release formulation provides extended protection. In addition, biotin supports the function of alpha-lipoic acid in regulating glucose metabolism.

Storage: Keep closed in a cool, dry place out of reach of children.

Does Not Contain: Wheat, gluten, yeast, corn, soy, animal or dairy products, fish, shellfish, peanuts, tree nuts, egg, ingredients derived from genetically modified organisms (GMOs), artificial colors, artificial sweeteners, or artificial preservatives.