Lotus Seed Formula (T111)
TCM Zone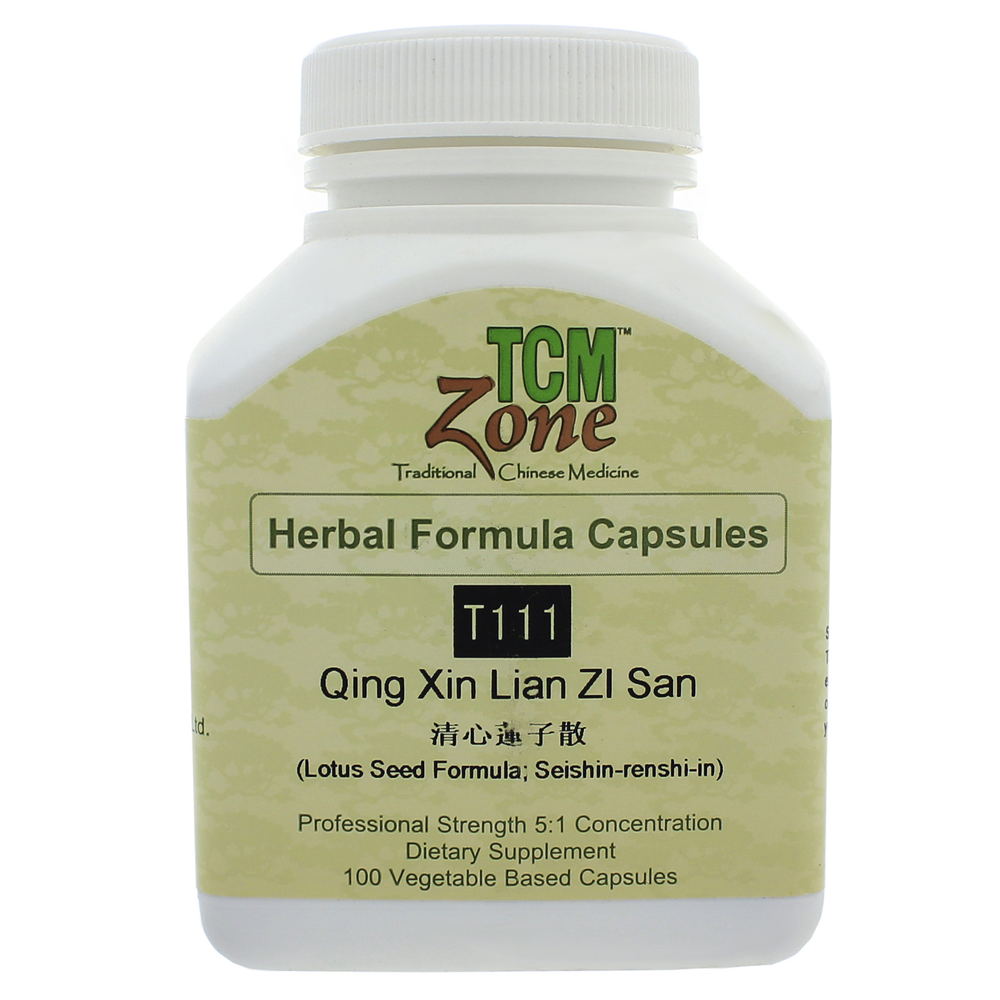 SKU: TCM-T111C
Dispels intense fire in the Heart; nourishes the Qi and Yin; purges Damp-Heat;
soothes disturbed nervous energy*.
Take four (4) capsules each time, three (3) times daily before or between
meals, or as directed by your healthcare professional
Serving Size: 12 vegetable capsules (6g total, 5:1 concentration)

Amount Per Serving:
Lotus Seed (Lian zi) ... 4.09g
Hoelen (Fu ling) ... 4.09g
Astragalus Root (Huang qi) ... 4.09g
Ginseng (Ren shen) ... 4.09g
Scutellaria Root (Huang qin) ... 2.73g
Ophiopogon Tuber (Mai men dong) ... 2.73g
Lycium Root Bark (Di gu pi) ... 2.73g
Plantago Seeds (Che qian zi) ... 2.73g
Licorice (Gan cao) ... 2.73g
Other Ingredients: dextrin
This product is a "traditional Asian medicine" formula.
These statements have not been evaluated by the Food and Drug Administration.
This product is not intended to diagnose, treat, cure or prevent any disease.