Lung Formula/LNG
Dr. Garber's Natural Solutions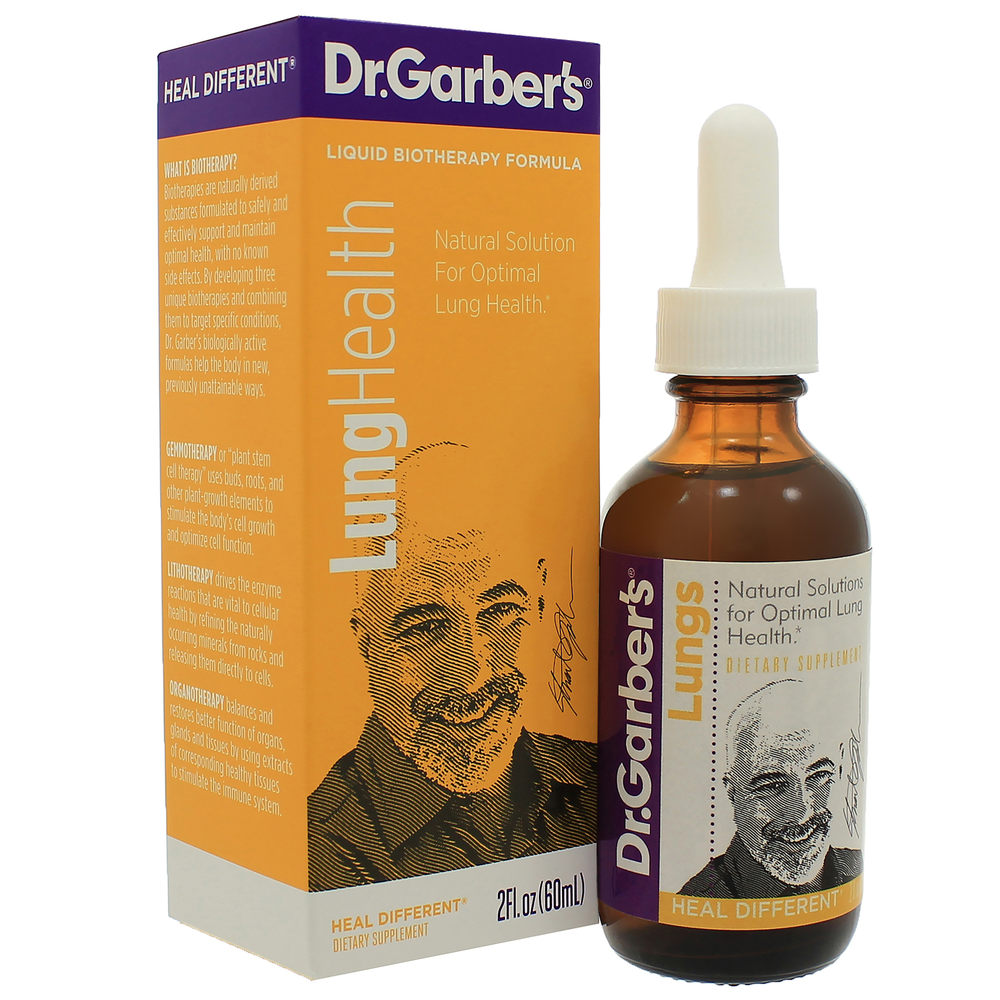 SKU: GAR-0006
Lung Formula/LNG 2oz is available by Dr. Garber's Biotherapy Formulas.

Dr.Garber's lung formula. It is indicated in the promotion of healthy lung function and should be used for symptoms of acute and chronic bronchial and pulmonary conditions. It may be used synergistically with ALR when indicated. Lung 7C normalizes all cellular functions of the pulmonary system. The litho Stibnite has its action on mucus membranes. It is effective for emphysema, bronchiectasis and chronic bronchorrhea. Corylus avellana is a main lung drainer and has anti-fibrotic properties which increase the elasticity of the lungs. Carpinus betulus has an anti-infective action on the respiratory system while Viburnum lantana, also a powerful lung drainer, has an anti-spasmodic effect on the bronchial tree.
Take 25-50 drops 2-4 times per day in a small amount of water. Children under 12 should not take this product unless advised to do so by a health care professional.
Active Ingredients:
Lung 7C
Stibnite 8X
European Filbert (buds) 1 DH
European Hornbeam (buds) 1 DH
Lithy Tree (buds) 1 DH
Contains - Ethanol, USP, Glycerin, USP, Purified Water, USP
Keep out of reach of children.
If pregnant or breast feeding, seek the advice of a health care professional before using this product.