Lycium Fruit, Chrysanthemum and Rehmannia (T162)
TCM Zone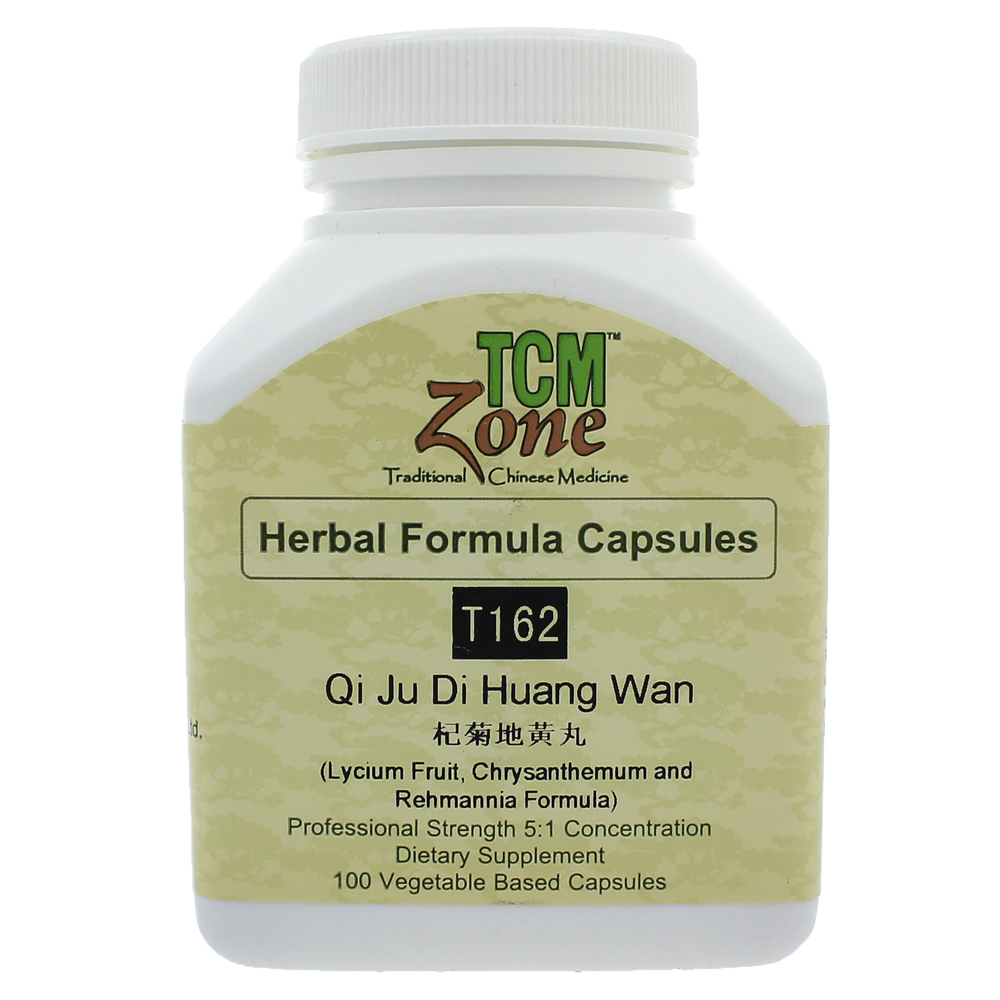 SKU: TCM-T162C
Nourishes kidney yin, replenishes liver blood and yin, benefits the eyes. Used for
vision problems due to deficiency of kidney yin or qi*.
Take four (4) capsules each time, three (3) times daily before or between
meals, or as directed by your healthcare professional
Serving Size: 12 vegetable capsules (6g total, 5:1 concentration)

Amount Per Serving:
Lycii Fructus (Gou qi zi) ... 2.07g
Chrysanthemum Flower (Bai ju hua) ... 2.07g
Rehmannia Root (Shu di huang) ... 8.28g
Cornus Fruit (Shan zhu yu) ... 4.14g
Dioscorea Rhizome (Shan yao) ... 4.14g
Hoelen (Fu ling) ... 3.1g
Moutan Bark (Mu dan pi) ... 3.1g
Alisma Rhizome (Ze xie) ... 3.1g
Other Ingredients: dextrin
This product is a "traditional Asian medicine" formula.
These statements have not been evaluated by the Food and Drug Administration.
This product is not intended to diagnose, treat, cure or prevent any disease.