Lymphatic Drainer
Newton Laboratories Inc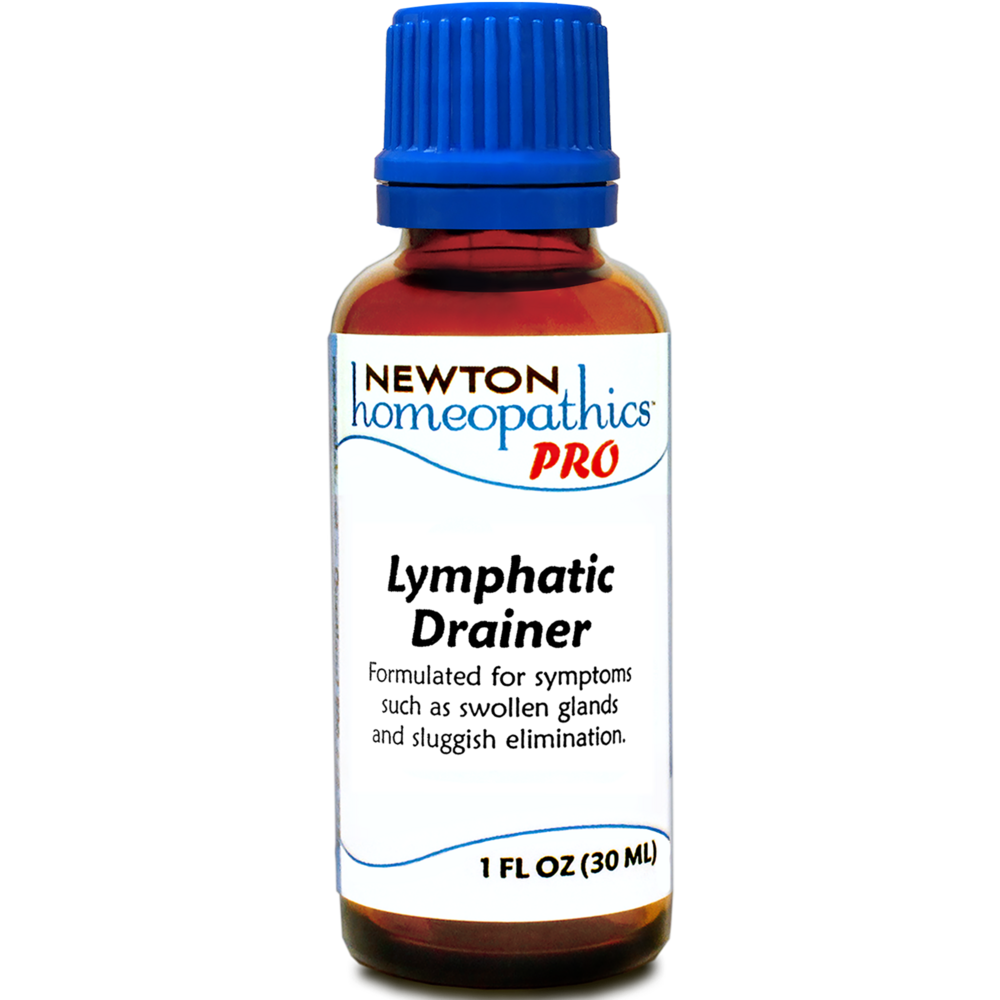 SKU: NE2-R073L01
PRO Lymphatic Drainer
Formulated for associated symptoms such as swollen glands, nodes and sluggish elimination.


Suggested Use:
Adults take 6 drops by mouth at bedtime or as directed by a health professional.


Active Ingredients:
Equal parts of Carduus marianus 3x, Echinacea 3x, Solidago virgaurea 3x, Taraxacum officinale 3x, Asterias rubens 15x, Aurum metallicum 15x, Belladonna 15x, Benzoicum acidum 15x, Berberis vulgaris 15x, Bryonia 15x, Calcarea carbonica 15x, Cantharis 15x, Ceanothus americanus 15x, Chelidonium majus 15x, Chionanthus virginica 15x, Cinchona officinalis 15x, Dioscorea villosa 15x, Iris versicolor 15x, Natrum carbonicum 15x, Nux vomica 15x, Ptelea trifoliata 15x.

Inactive Ingredients:
USP Purified water; USP Gluten-free, non-GMO, organic cane alcohol 20%.


PRO Lymphatic Drainer Active Ingredient's Use:
Asterias rubens HPUS: Constipation.
Aurum metallicum HPUS: Sleepless.
Belladonna HPUS: Loss of appetite.
Benzoicum acidum HPUS: Headaches.
Berberis vulgaris HPUS: Nausea.
Bryonia HPUS: Muscle pain.
Calcarea carbonica HPUS: Loss of appetite.
Cantharis HPUS: Hair loss.
Carduus marianus HPUS: Poor appetite.
Ceanothus americanus HPUS: Headache.
Chelidonium majus HPUS: Headache; Cough; Constipation.
Chionanthus virginica HPUS: Headaches.
Cinchona officinalis HPUS: Gas; Bloating.
Dioscorea villosa HPUS: Constipation.
Echinacea HPUS: Heartburn.
Iris versicolor HPUS: Headaches.
Natrum carbonicum HPUS: Indigestion; Cough; Diarrhea.
Nux vomica HPUS: Indigestion.
Ptelea trifoliata HPUS: Nausea.
Solidago virgaurea HPUS: Sleeplessness.
Taraxacum officinale HPUS: Irritable; Impatient; Loss of appetite.

"HPUS" indicates that the ingredient is in the official Homeopathic Pharmacopeia of the United States.

Disclaimer: NEWTON product uses are based on traditional homeopathic practice. These products have not been evaluated by the FDA, and have not been evaluated for medical evidence.

Warnings: Keep out of reach of children. Do not use if tamper-evident seal is broken or missing. If symptoms worsen or persist for more than a few days, consult a doctor. If pregnant or breast feeding, ask a doctor before use.