M.C.H.C. Calcium
Priority One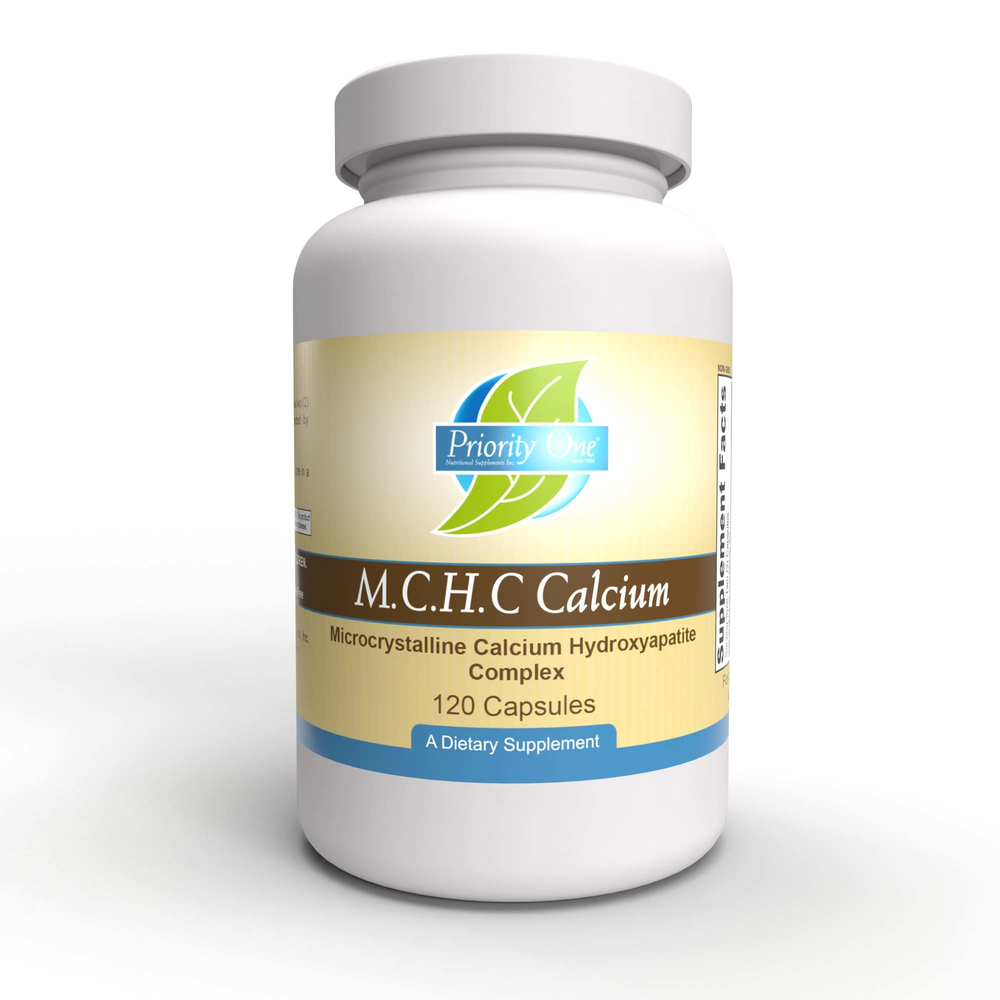 SKU: PR7-1194
NUTRITIONAL BENEFITS
A highly absorbable form of calcium for promoting healthy mone mass.
MAY BE HELPFUL FOR
Providing nutritional support for building bone mass and density.
Adults take two (2) capsules twice daily, or as directed by your physician.
Serving Size: Two (2) Capsules
Amount Per Serving
Vitamin K1 ... 80mcg
(as phytonadione)
Calcium ... 200mg
(from 500mg microcrystalline hydroxyapatite (MCHC) & 500mg of calcium citrate carbonate)
Phosphorus ... 13mg
(as monosodium phosphate rice chelate)
Magnesium ... 8mg
(as magnesium aspartate oxide)
Zinc ... 8mg
(as zinc aspartate oxide)
Potassium ... 8mg
(as potassium aspartate carbonate)
Boron ... 38mcg
(as boric acid aspartate)
Silicon ... 1mcg
(as silicon dioxide rice chelate)

Other Ingredients: Rice chelate, dextrin, vegetarian capsule (hypromellose, purified water).


Does Not Contain:
preservatives, sugar, salt, starch, wheat, yeast, corn, dairy or soy derivatives
KEEP CONTAINER TIGHTLY CLOSED.STORE IN A COOL, DRY TEMPERATURE.
KEEP OUT OF REACH OF CHILDREN.
If you are pregnant or breast feeding, consult your physician before using this product.