MagCitrate Powder
Designs for Health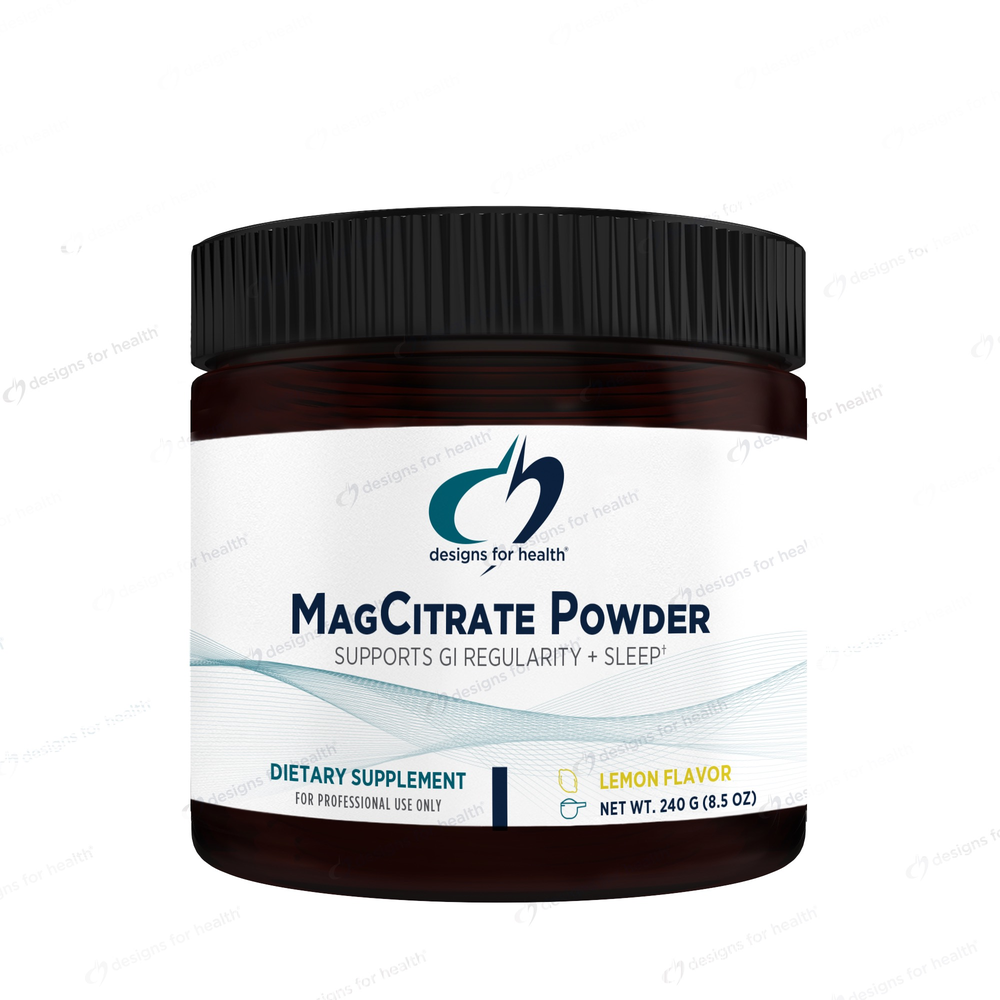 SKU: DFH-MGL240
MagCitrate Powder provides 300 mg of magnesium in each one teaspoon serving - a convenient delivery system in a great-tasting lemon flavored powder.
It mixes well in water and is very easy to titrate when higher doses are needed. MagCitrate Powder helps promote bowel relaxation when fiber alone is not enough. This product also supports the ability to fall asleep, and can be taken along with our Inositol Powder for a restful night's sleep.
Made with non-GMO ingredients.
As a dietary supplement, take 4 grams (approx. one teaspoon) per day, or as directed by your health care practitioner.
Serving Size: 4g (approx. one teaspoon)
Amount Per Serving
Magnesium ... 300mg
(as Magnesium Citrate)
Other Ingredients: Natural flavor, tapioca dextrin, certified organic stevia leaf extract powder, silicon dioxide.
This product does not contain gluten.
NOTICE
This is a natural product that may exhibit color, taste and density variations from lot to lot.
Store at room temperature. Keep out of reach of children.