MagneGel
Designs for Health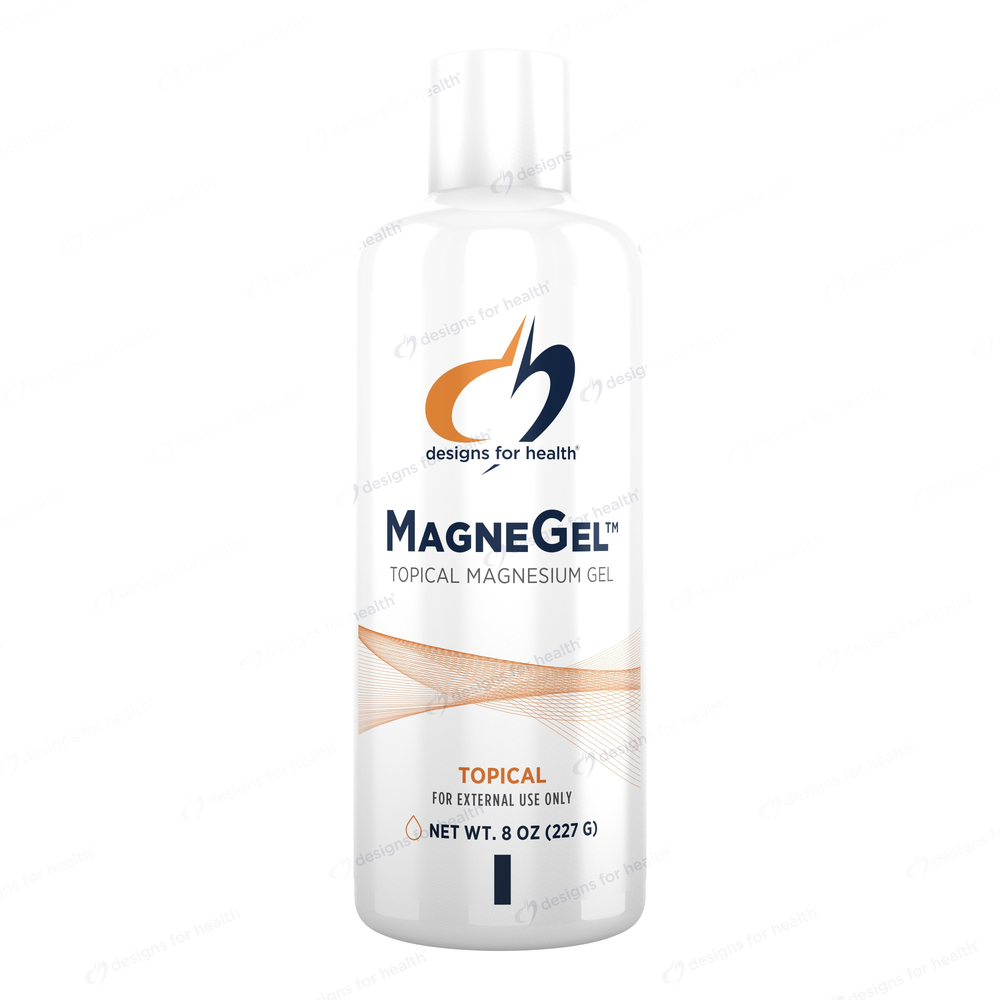 SKU: DFH-MGD8OZ
MagneGel™, our transdermal magnesium gel, is a pure, 100% natural solution of magnesium chloride. This primary ingredient comes from high quality magnesium salt derived from the depths of the earth's interior – all from the ancient Zechstein seabed in Europe.
Ultra-pure and untouched by pollutants, this magnesium salt was protected at depths of 5, 000-6, 500 feet in the Zechstein seabed for the past 250 million years.
This transdermal delivery system is highly efficient, allowing for rapid assimilation in the body.
Massage into the arms and/or legs as needed to provide a large area for absorption.
Ingredients: Water, magnesium chloride, hydroxypropyl starch phosphate.
NOTICE
This is a natural product that may exhibit color and density variations from lot to lot.
A cosmetic for topical use only. Not indended for oral use.