Magnesium Bisglycinate 200 mg
Bioclinic Naturals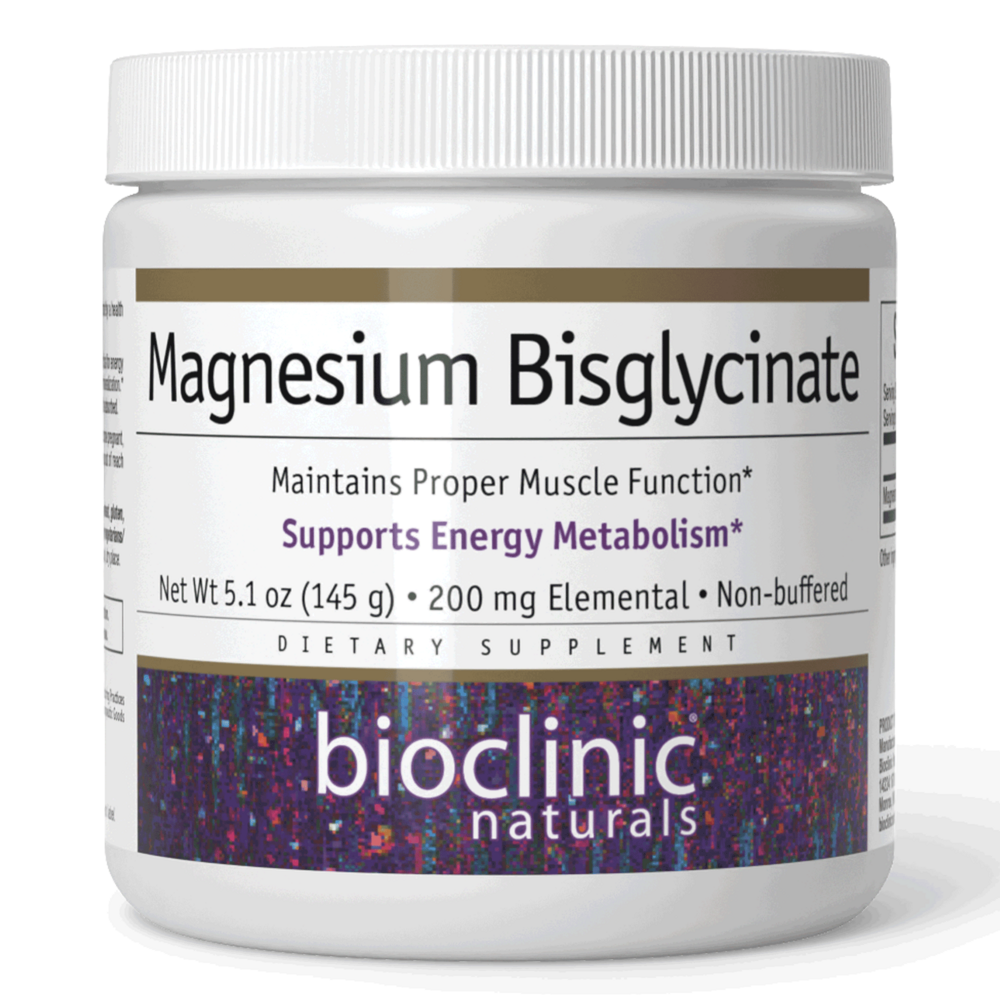 SKU: BCN-9500
Magnesium bisglycinate 200 mg Powder in an easy and convenient use without food for maintaining proper muscle function and supporting energy metabolism.
Mix 1 scoop (2.4 g) into water or juice once per day or as directed by a health care professional.

Serving Size: 1 Scoop (2.4 g)

Amount Per Serving
Magnesium (Bisglycinate) ... 200 mg

Other ingredients: Citric acid.

Does not contain: artificial colors, preservatives, or sweeteners; dairy, starch, sugar, wheat, gluten, yeast, soy, corn, egg, fish, shellfish, animal products, salt, tree nuts, or GMOs.
Caution: Consult your health care professional prior to use if you are pregnant, trying to become pregnant, breastfeeding,
taking medication, have a medical condition, or anticipate surgery. Individuals with impaired renal function should use this
product under medical supervision to monitor the potential for hypermagnesemia.13 Keep out of reach of children.