Magnesium Carbonate 135mg
Body Bio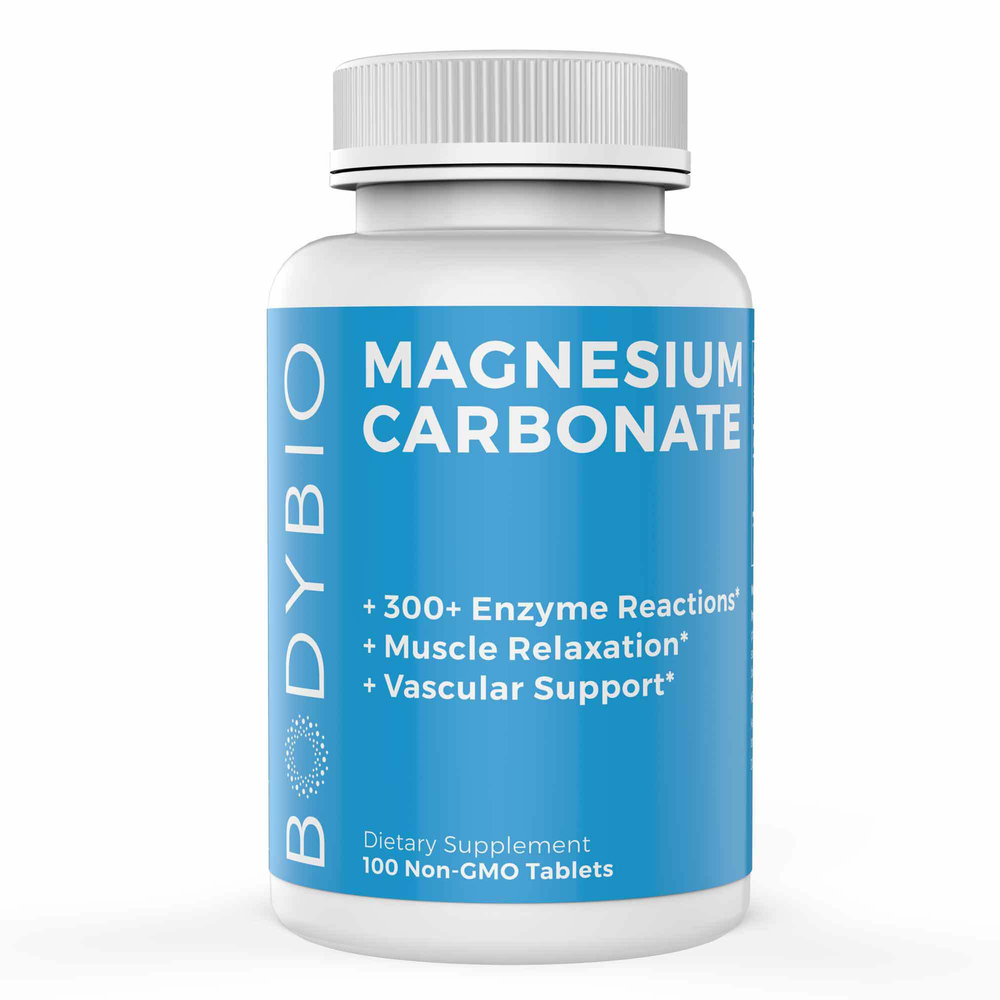 SKU: KAN-HL216
Magnesium Carbonate 135 mg

Magnesium is an essential nutrient that takes part in a number of physiological processes. It aids in muscle relaxation, blood clotting, and synthesis of ATP, which supplies the body's energy. It takes part in more than three hundred metabolic and enzyme reactions. Magnesium helps to ensure the electrical stability of cells, the maintenance of cell membranes, and the regulation of vascular health.
Magnesium is interlocked with calcium, where one of these minerals helps to control the activity of the other. Because of its ability to temper calcium's activity, magnesium has been called nature's calcium channel blocker. After potassium, magnesium is the second most abundant electrolyte within the cell.
Supplement Facts
Serving size: 1 tablet
Magnesium 135 mg33%
(from Magnesium Carbonate)

Other Ingredients:
Cellulose, stearic acid, potassium phosphate, dicalcium phosphate, silica, sodium bicarbonate and potassium bicarbonate.
No artificial color, no sugar, no preservatives.


Storage
Store tightly in a cool, dry place.