Magnesium Chewable
BrainMD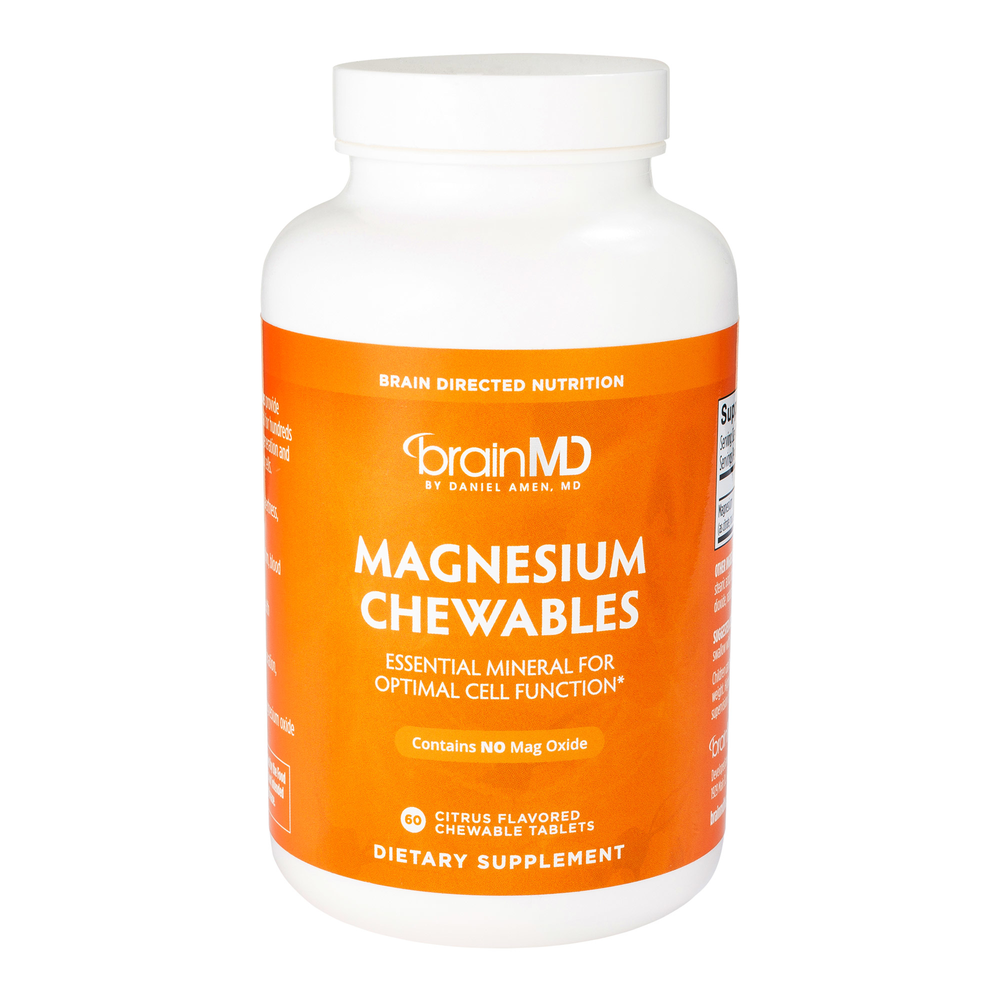 SKU: BRA626-294
Essential Mineral for Optimal Cellular Function* Our brains love magnesium! These powerful yet versatile vitamins help you feel calm under stress, sleep better, and encourage mental clarity with positive thinking.*

Suggested Use: Between meals, chew tablet then swallow with water, up to 4 tablets daily as desired. Children can take 1 tablet per day per 40 lbs body wt. Higher intakes may be beneficial under the supervision of a nutritionally-informed physician.

Serving Size: 1 Tablet

Amount Per Serving
Magnesium ... 150mg
(as citrate, malate, glycinate)

Other Ingredients: Xylitol, microcrystalline cellulose, silicon dioxide, magnesium stearate, stearic acid, natural orange flavor, curcuminoids.


Sugar Free, Corn Free, Soy Free, Artificial Additive Free, Gluten/ Yeast Free, Animal Product Free.
Use contents within 75 days after opening.

KEEP OUT OF REACH OF CHILDREN. Store at room temperature in a dry place. Do not use if clear neck seal is broken or missing.