Magnesium CitraMal
Bioclinic Naturals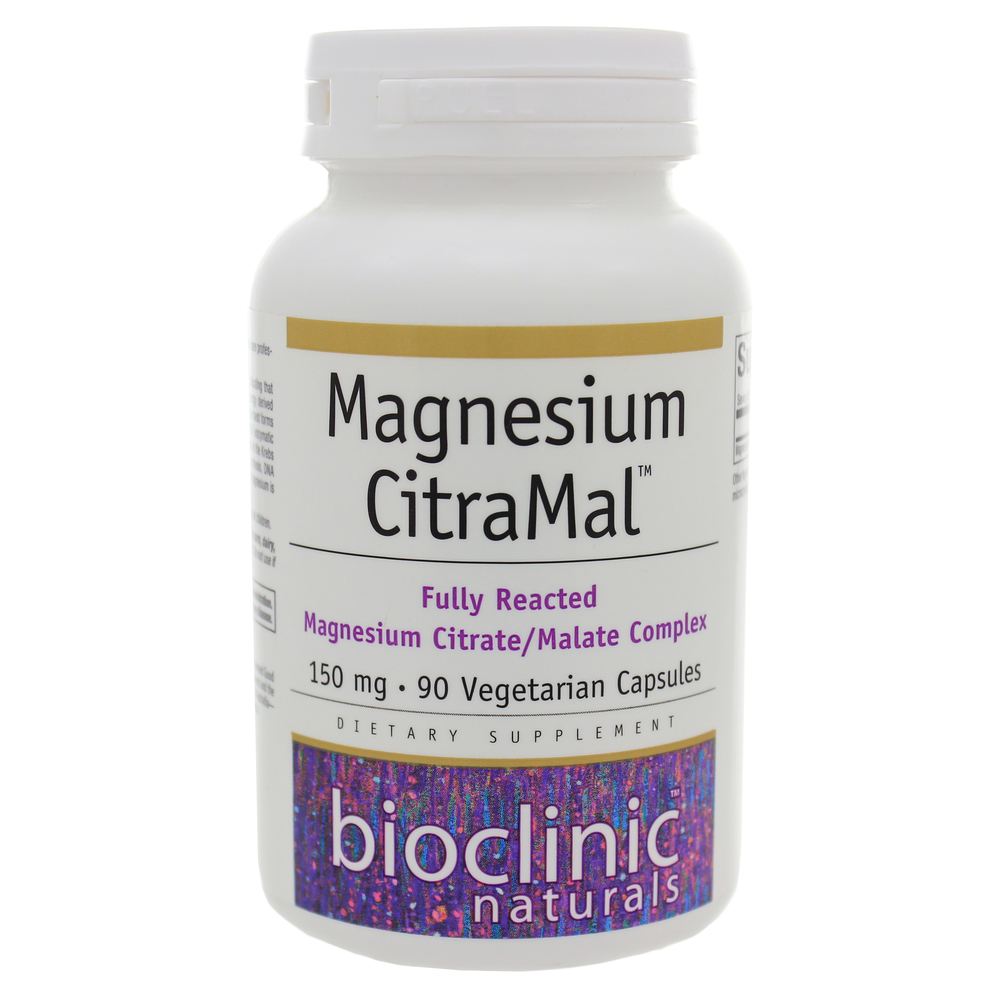 SKU: BCN-9486
Citrate and malate are important Krebs cycle intermediates, indicating that they
are important molecules in the production of cellular energy derived from
carbohydrates. Citrate and malate are soluble and among the best forms of
magnesium. Magnesium is an essential mineral in over 3000 enzymatic reactions
in metabolism.* These reactions include those involved in the Krebs cycle,
energy storage, the breakdown of fatty acids, protein synthesis, DNA metabolism,
neurotransmitter activity and hormone regulation.* Magnesium is a factor in the
maintenance of good health.*
3 capsules daily or as directed by a health-care professional.
Serving Size: 1 Capsule

Amount Per Serving:
Magnesium ... 150mg
(citrate, malate)
Other Ingredients: Malic acid, vegetarian capsule
(cellulose, purified water), microcrystalline cellulose,
magnesium stearate (vegetable grade).
Contains no artificial preservatives, color or sweetners;
no corn, dairy, gluten, soy, starch, wheat or yeast.
Some people may experience diarrhea.
Keep out of reach of children.
Sealed for your protection. Do not use if seal is broken.
For freshness, store in a cool, dry place.
*This statement has not been evaluated by the Food and Drug Administration.
This product is not intended to diagnose, treat, cure, or prevent any disease.