Magnesium Citrate
NuMedica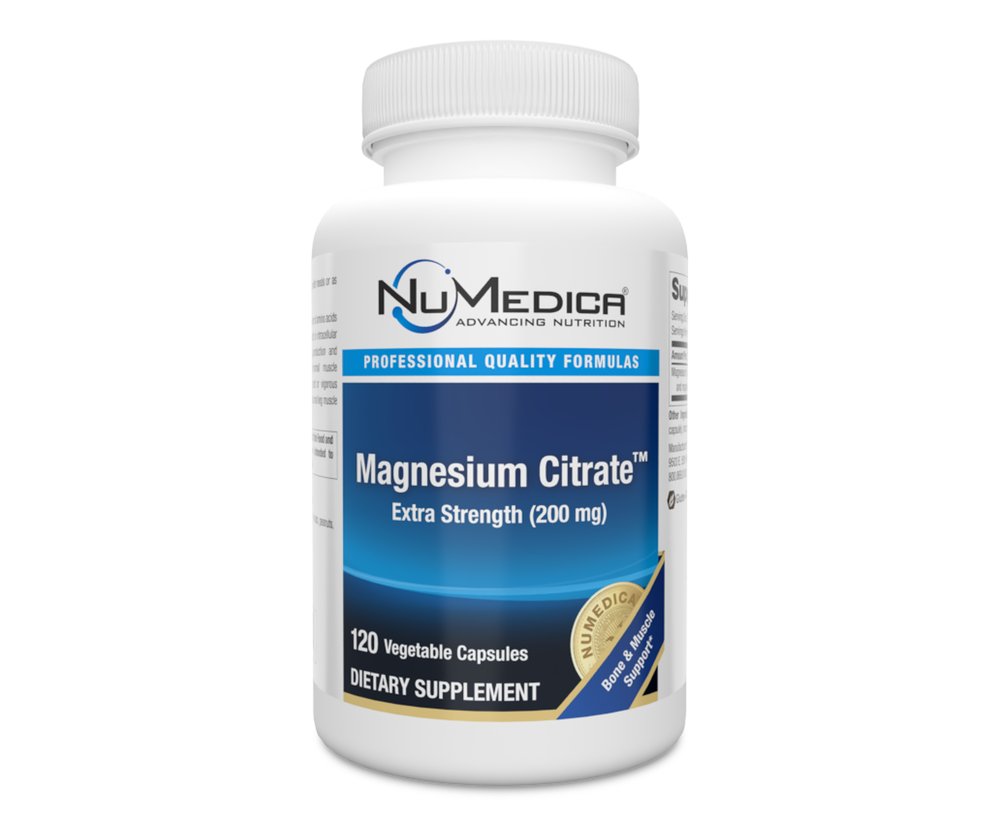 SKU: NMA-NM128
Magnesium Citrate
Magnesium Citrate plays key roles in the activation of amino acids for protein biosynthesis and is highly concentrated in intracellular fluid and bone.* It is essential for energy production and metabolism.* Magnesium Citrate supports normal muscle contraction and relaxation responses during rest or vigorous activity.* It may also help with nocturnal leg muscle cramps and support healthy bone structure.*
Serving Size: 1 Capsule
Servings Per Container: 120
One Capsule Contains:
| | |
| --- | --- |
| Magnesium (as magnesium citrate) ............................ | 200 mg |
Other Ingredients: Hydroxypropyl methylcellulose (vegetable capsule), microcrystalline cellulose, l-leucine.
Does Not Contain: Milk, eggs, fish, shellfish, tree nuts, peanuts, wheat, soy.
Directions: Take one capsule 2–3 times per day with a meal or as directed by your healthcare practitioner.


*These statements have not been evaluated by the Food & Drug Administration. These products are not intended to diagnose, treat, cure or prevent any disease.