Magnesium Citrate 140mg
DaVinci Labs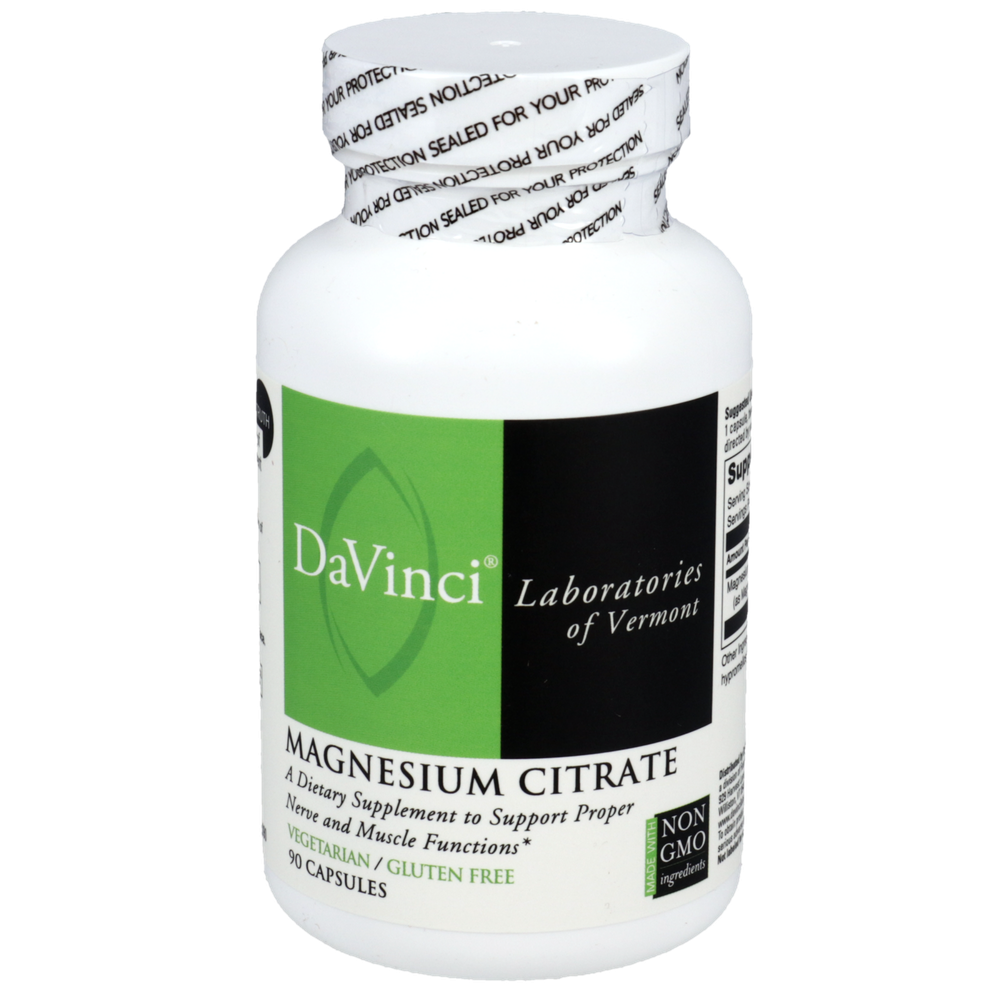 SKU: DAV-0200216090
Magnesium Citrate 140mg
-A dietary supplement to support proper nerve and muscle functions.*
Magnesium also aids the body in maintaining proper pH balance, healthy blood
pressure and normal body temperature.* It is involved in carbohydrate and
mineral metabolism and assists in calcium and potassium uptake. Each
vegetarian capsule contains 870 mg of Magnesium Citrate, yielding 140 mg
elemental magnesium.
As a dietary supplement, take 1 capsule, twice daily with meals, or as
directed by your healthcare practitioner.
Serving Size: 1 Capsule
Amount Per Serving
Magnesium ...140mg
(as Magnesium Citrate)
Other Ingredients: microcrystalline cellulose, vegetable cellulose,
vegetarian leucine.
Color of this product may vary due to color variations of the natural
ingredients.
If pregnant or nursing, consult your healthcare practitioner before taking
this product.
Keep out of reach of children.
Store in a cool, dry place.
*This statement has not been evaluated by the Food and Drug Administration.
This product is not intended to diagnose, treat, cure or prevent any disease.
This product contains lead, a chemical known to the State of California to cause birth defects and other reproductive harm.