Magnesium Complex
Progressive Labs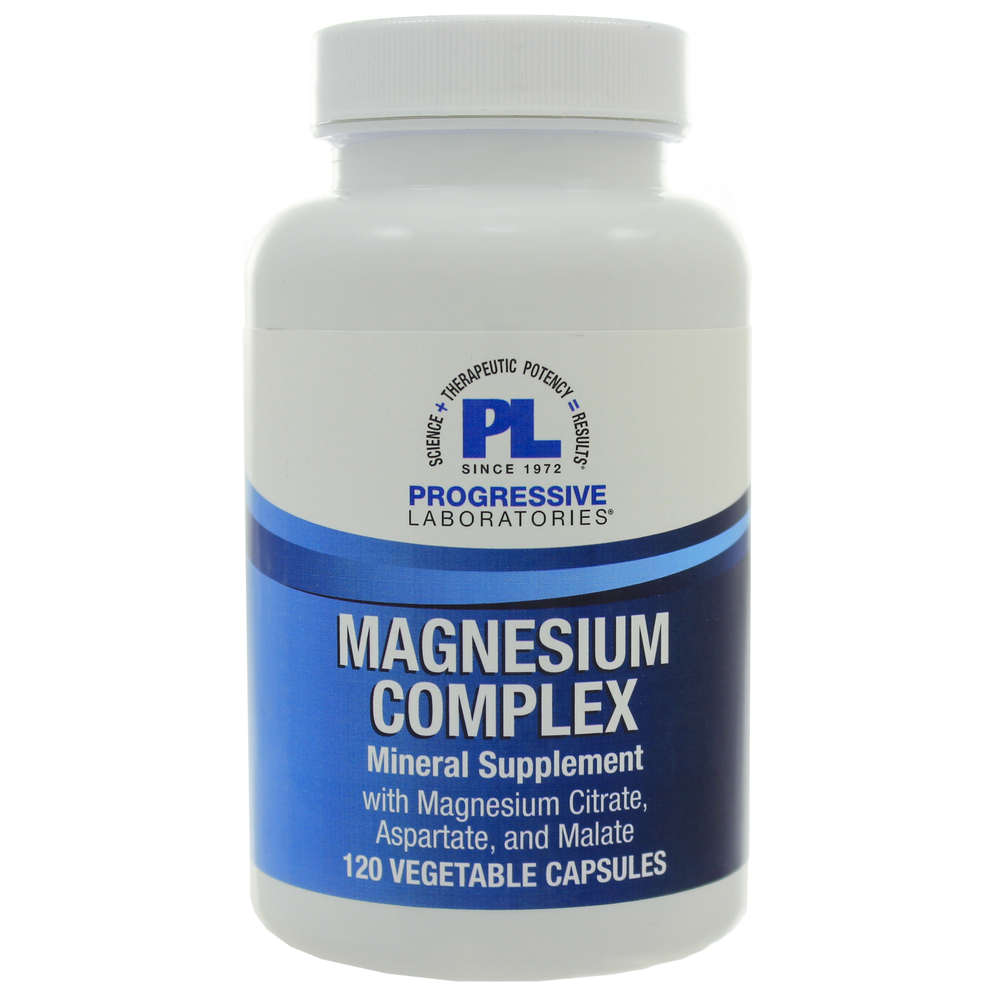 SKU: PGV-1038
A combination of high quality magnesium sources from citrate, aspartate, and malate designed for energy support.
Take four vegetable capsules daily, with food.
Serving Size: 4 Capsules

Amount Per Serving
Magnesium ... 400 mg
(as magnesium citrate, aspartate, and malate)
Other Ingredients:Hydroxypropyl methylcellulose, silicon dioxide.
These statements have not been evaluated by the Food and Drug Administration. This product is not intended to diagnose, treat, cure, or prevent any disease.