Magnesium Buffered Chelate
Designs for Health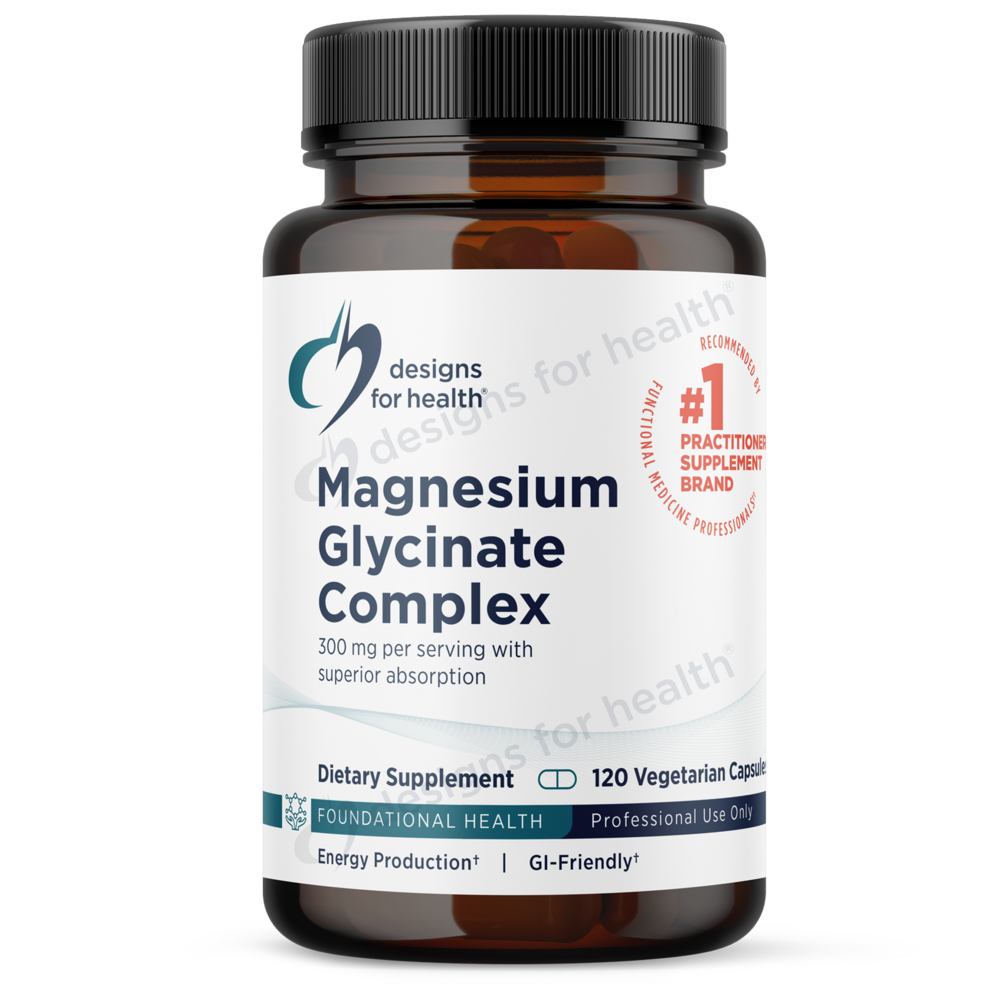 SKU: DFH-MGC120
Magnesium Buffered Chelate is one of the best absorbed forms of magnesium. Each capsule provides 150 mg of elemental magnesium. This product should not cause any of the unfavorable gastrointestinal symptoms associated with magnesium supplementation due to the very stable chelate formed between two glycine molecules and each magnesium ion via a patented process.
Made with non-GMO ingredients.
As a dietary supplement, take two capsules per day, or as directed by your health care practitioner.



Serving Size: Two Capsules
Amount Per Serving
Magnesium ... 300mg
(TRAACS® Magnesium Bisglycinate Chelate Buffered- from Magnesium Bisglycinate Chelate and Magnesium Oxide)
Other Ingredients: Cellulose (capsule), vegetable stearate.
TRAACS® and the Albion Medallion design are registered trademarks of Albion Laboratories, Inc.
Note: Color, size or shape may appear different between lots.
Store at room temperature. Keep out of reach of children.