Liposomal Cream with Magnesium and L-arginine
Nutrasal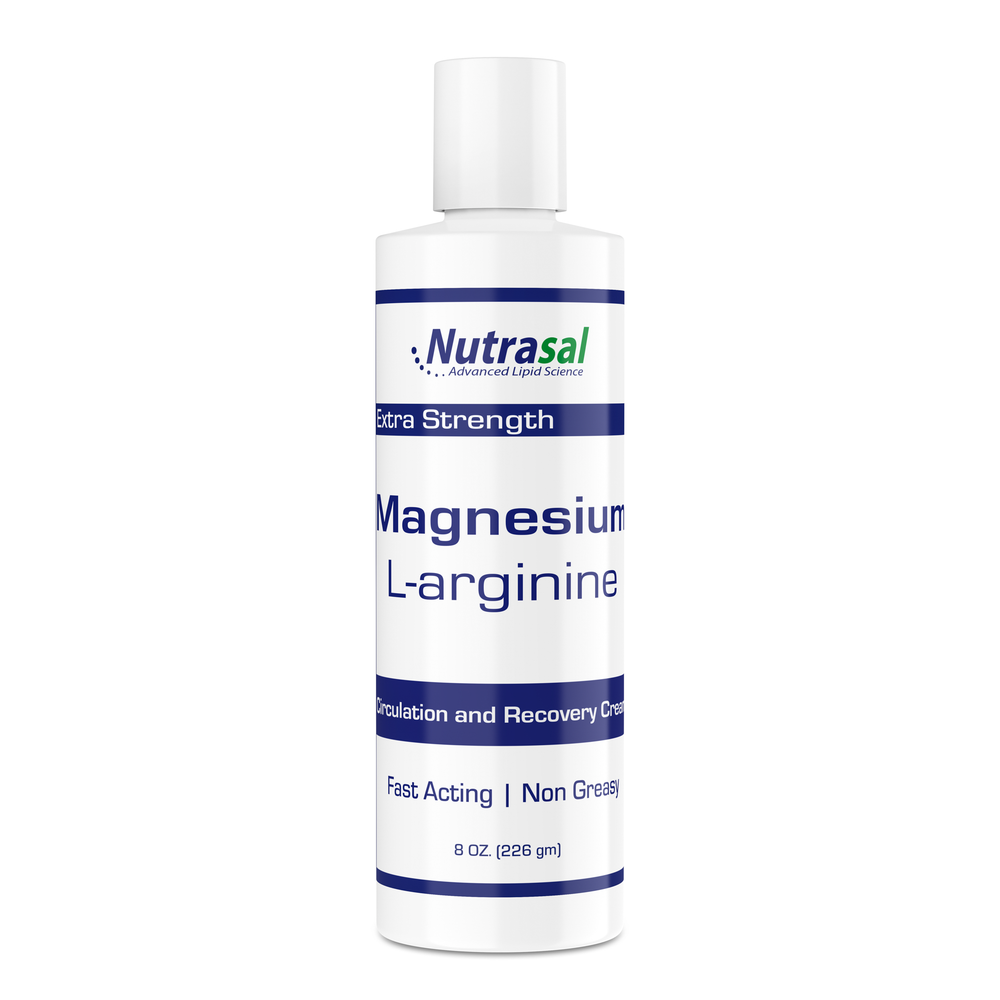 SKU: AM2-LPZMGA
Liposomal cream with Magnesium, L-arginine
Magnesium, L-arginine Cream is a smooth, quickly absorbed liposomal preparation of magnesium chloride, and L-arginine in a nourishing and moisturizing base of organic aloe, coconut oil and essential oils. The cream is fragrance free and does not contain artificial preservatives.
Topically applied, magnesium may restore cellular magnesium levels, act as a cellular protectant, support detoxification, sooth aches and pains, and relieve stress.
Topically applied L-arginine may help blood flow and circulation, especially in the hands and feet, as well as other sensitive areas for both men and women.
Apply a minimum twice daily AM and PM for best results
Serving Size: 2.5 grams (approx. 1/2 Teaspoon)
Amount Per Serving
Magnesium Chloride ... 33 mg
L-arginine ... 330 mg
Transdermal applications are recommended at just 5% of the recommended oral dose.